---
Announcing the 2021 Hall of Distinction Inductees
The American Academy of Otolaryngology–Head and Neck Surgery and Foundation (AAO-HN/F) announces the selection of the inaugural class of the "Hall of Distinction."
---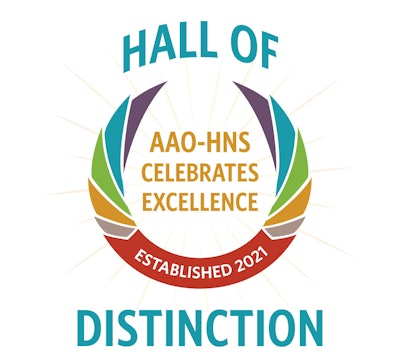 The American Academy of Otolaryngology–Head and Neck Surgery and Foundation (AAO-HN/F) is excited to announce the selection of the inaugural class of the "Hall of Distinction." The Awards Task Force, chaired by Al Merati, MD, selected six individuals from the "Pioneer" category and six individuals still living. Those recommendations were approved by the Executive Committee. President Carol R. Bradford, MD, MS, will honor this outstanding class of inductees on Tuesday, October 5, 2021, at 3:30 pm (PT), followed by a reception. Dr. Bradford will lead the attending inductees in a panel discussion "How Can the Past Inform the Future?" The combined wisdom of this group makes this a can't-miss event!
---
Pioneer Inductees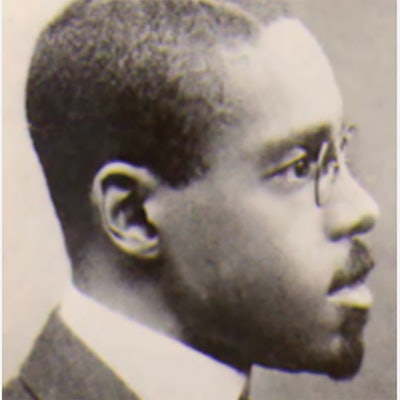 William Harry Barnes, MD
William Harry Barnes, MD, was truly a pioneer in American medicine throughout his career and clearly a man of great determination. He attended medical school at the University of Pennsylvania in his hometown of Philadelphia after receiving the first scholarship awarded to an African American. After receiving his medical degree, he became the first African American to be board certified in any specialty in 1927. He subsequently studied bronchoesophagology under Dr. Chevalier Jackson and moved to Howard University College of Medicine in Washington, DC. He then became president of the National Medical Association in 1936. His career has been a true inspiration to many that followed after him.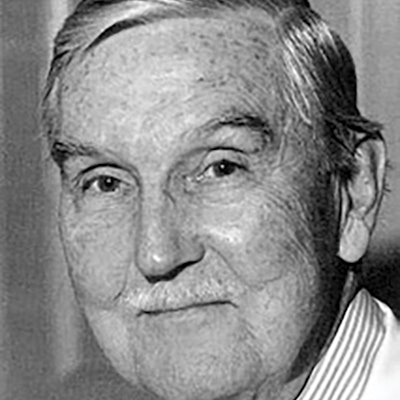 John J. Conley, MD
John J. Conley, MD, was a true giant in otolaryngology in all respects. He was known as a great surgical innovator in head and neck surgery as well as facial plastic surgery, and his artistic drawings of new procedures are legend. A genuine Renaissance man, he lectured internationally and promoted ethics in medicine, endowing the John Conley, MD Lecture on Medical Ethics at the AAO-HNS. He served as president of the American Academy of Ophthalmology Otolaryngology in 1974, as well as president of the American Society of Head and Neck Surgery and the American Academy of Facial Plastic and Reconstructive Surgery. He received innumerable awards from major medical organizations worldwide.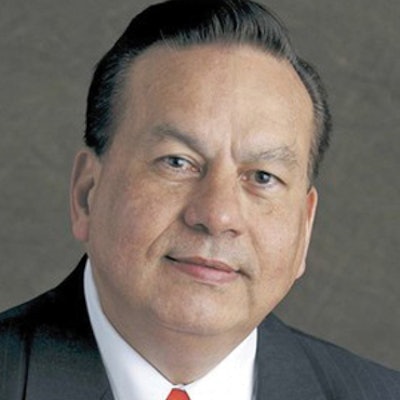 Antonio De la Cruz, MD
Antonio De la Cruz, MD, was the first President of Hispanic origin in the history of the AAO-HNS when he presided from 1997 to 1998. He moved from his native Costa Rica and received his medical training at the University of Miami. As a member of the prestigious House Ear Institute as a private practitioner, he was also well respected in academic circles as an author, educator, researcher, and mentor in otology and neurotology and lectured extensively worldwide. He was an ardent supporter of the expansion of the AAO-HNSF international program and particularly active in the Pan-American Association of Oto-Rhinolaryngology. He was known as a consensus builder who could get things done.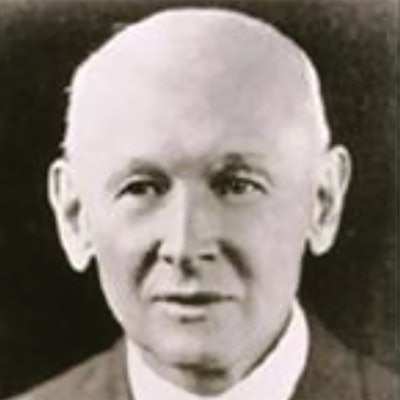 Hal Lovelace Foster, MD
Hal Lovelace Foster, MD, is considered the founder of the precursor organization to the AAO-HNS. In 1896 he invited over 500 otolaryngologists and ophthalmologists to a meeting of the Western Ophthalmological, Laryngological, Rhinological Association in Kansas City, Missouri. He personally covered the $400 expense of the meeting and later stated, "The money I spent in calling those specialists together was the best investment I ever made." He remained a driving force in the organization until 1941 even though he never agreed to serve as President. He was known as a quiet man who worked behind-the-scenes but was instrumental to AAO-HNS/F's continual development. He was also a charter member of the American College of Surgeons.
Chevalier Jackson, MD
Chevalier Jackson, MD, has a profound legacy in laryngology. Through his leadership, innovation, and educational efforts, laryngology advanced significantly during his career. Thousands of lives were saved through his work with foreign bodies and caustic poisons. His work resulted in the Federal Caustic Poison Act of 1927. He was also ahead of his time in training female physicians in a specialty field and became president of the Woman's Medical College of Pennsylvania. In addition to his scientific expertise, he was an accomplished artist. Some of his works are displayed at Academy headquarters, and his extensive foreign body collection is housed at the Mutter Museum in Philadelphia, Pennsylvania.
Helen F. Krause, MD
Helen F. Krause, MD, was an exemplary, energetic leader in otolaryngology for more than 40 years who was always there when you needed her. As a private practitioner, she was very active in the Board of Governors (BOG) as well as in her field of expertise, allergy. She was Chair of the Allergy and Immunology Committee and president of the American Academy of Otolaryngic Allergy. In 2003, she received the BOG Practitioner Excellence Award. She was also an exceptional advocate for women in the specialty, which was commemorated by the WIO Trailblazer Award being named after her. Her dedication and persistence elevated all those around her. She also particularly liked to get involved with advocacy efforts and patient education.
Current Member Inductees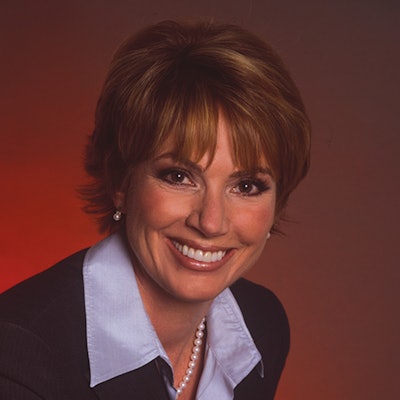 M. Jennifer Derebery, MD
M. Jennifer Derebery, MD, is a true trailblazer in otolaryngology beginning with her innovative combination allergy and otology practice at the House Ear Institute. Her clinical and advocacy expertise led to her election as president of the American Academy of Otolaryngic Allergy from 1999 to 2000. She subsequently was elected President of the AAO-HNS/F and served as the first woman President in the 113-year history of the organization from 2003 to 2004. During her presidency, federal and private payer advocacy was at the forefront. She continues to be a strong advocate for the promotion of women in otolaryngology and equality in pay for the same work.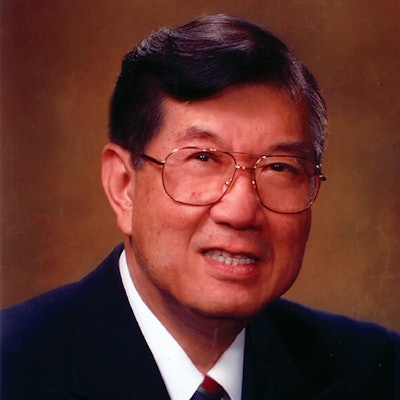 K.J. Lee, MD
K.J. Lee, MD, emigrated from Malaysia at age 17 and from there prepared himself to embark on a remarkable medical career taking him through Harvard under the tutelage of Harold F. Schuknecht, MD. He then entered private practice with the renowned Howard W. Smith, MD, in New Haven, Connecticut, where he honed his skills in practice management and the socioeconomics of medicine and technology and became an effective advocate for all in these areas. He was elected Secretary-Treasurer, At-Large Board of Directors member, and then served as President of the Academy from 2001 to 2002. Dr. Lee has always been a great advocate of international collaboration and has been instrumental in the Academy's international efforts.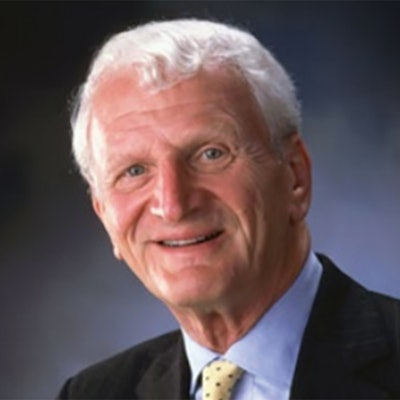 Eugene N. Myers, MD, FRCS Edin (Hon)
Eugene N. Myers, MD, FRCS Edin (Hon), dedicated his career and life to advancing otolaryngology-head and neck surgery on a global basis. Dr. Myers has given hundreds of presentations around the world promoting education, as well as being a prolific author. He served as President of the AAO-HNS/F from 1994 to 1995 and was president of the American Board of Otolaryngology in 1996. He was responsible for creating the Academy's international program and served as its first coordinator from 1996 to 2002. His advice has led to expansion of the Academy's international efforts on two occasions. The Eugene N. Myers, MD International Lecture on Head and Cancer remains the premier yearly event in head and neck cancer education.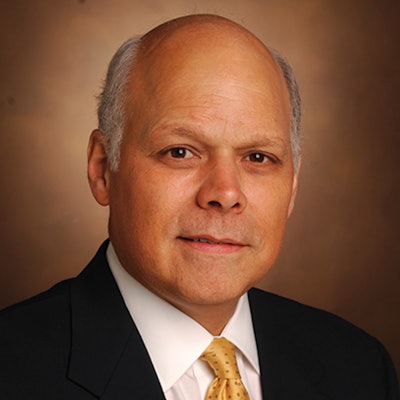 James L. Netterville, MD
James L. Netterville, MD, is a humble man who has dedicated his life and career to education, training future otolaryngologists, and humanitarian activities. In addition to his extensive contributions in laryngology and head and neck surgery, he is never too busy to help a patient, resident, or community-based colleague in need. He has organized many humanitarian missions during his career and was awarded the AAO-HNSF Distinguished Award for Humanitarian Service in 2004. He served as an At-Large member of the Boards of Directors and was subsequently elected and served as President of the AAO-HNS/F from 2012 to 2013 where he was involved in global education, the Choosing Wisely® campaign, and the "Community of Otolaryngology" promotion.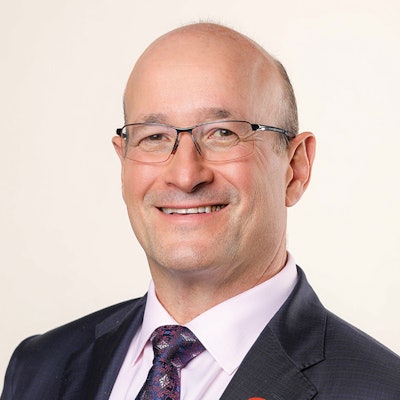 Gavin Setzen, MD
Gavin Setzen, MD, has spent his career advocating for better practice conditions for academic and private practice otolaryngologists both at the state and national levels. His activity in the AAO-HNS Board of Governors propelled him to be elected Chair from 2009 to 2010. He was then elected AAO-HNS/F Secretary-Treasurer where he continued to demonstrate his proficiency in advocacy enabling the Academy's relationship with the Intersocietal Commission for the Accreditation of Computed Tomography Laboratories that allowed office-based CT scanners to be paid for in physician's offices. He then served as President from 2017 to 2018, where he started the Future of Otolaryngology Task Force that was so critical during the COVID-19 pandemic. He has continued to work actively for the specialty after completing his term.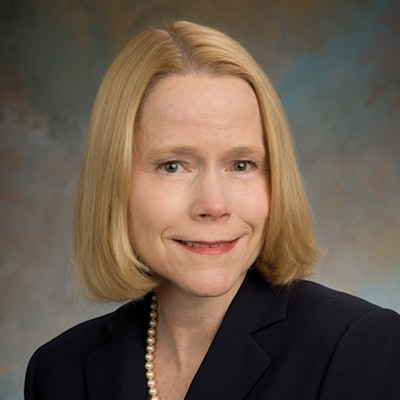 Gayle E. Woodson, MD
Gayle E. Woodson, MD, stayed in Texas to train at Baylor University under Bobby R. Alford, MD, AAO-HNS/F Past President from 1980 to 1981, and a giant in the specialty. He served as a role model and mentor leading Dr. Woodson to a great career of her own, both clinically and as a leader of our specialty. She served as chair of three different otolaryngology departments. She was elected AAO-HNS/F President and served from 2014 to 2015. She was instrumental in expanding the international program as well as promoting specialty unity. She and her husband K. Thomas Robins, MD, started a residency program in Tanzania for otolaryngology during this time period as well.