Published:
April 26, 2021
---
Shaping Our Future Together: 125 Strong
The AAO-HNS/F Boards of Directors recently passed the Strategic Plan.
---
James C. Denneny III, MD, AAO-HNS/F Executive Vice President and CEO
---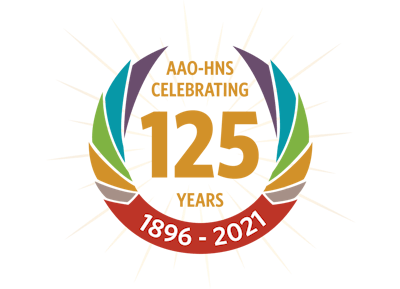 The AAO-HNS/F Boards of Directors recently passed the Strategic Plan at the April 18, 2021, meeting, culminating the seven-month process directed by our President, Carol R. Bradford, MD, MS. The updated Strategic Plan contains new elements that perfectly align with her areas of focus during her presidential year and the program areas that will be supported by the 125 Strong Campaign as it moves forward under the direction of the campaign Steering Committee and our staff led by Marylou Forgione, MBA, Senior Manager, Development.
The Steering Committee, led by President Bradford and Campaign Co-Chairs Sujana S. Chandrasekhar, MD, and Albert L. Merati, MD, includes Committee Chairs Angela M. Powell, MD; Richard V. Smith, MD; Dana M. Thompson, MD, MS; and Kathleen L. Yaremchuk, MD, MSA, and the recently added Development Consultant, KJ Lee, MD. Beginning in the June Bulletin, each committee will have a detailed article describing specific recommendations in their respective areas and recommended projects within these areas that will receive funding from the campaign for immediate use. 
The recommended projects have been approved by the Executive Committee of the Board of Directors and will build programs that have immediate impact, but also lay the groundwork for future advancement in the areas of Diversity, Equity, and Inclusion; Education; Leadership Development and Mentorship; and Wellness and Resiliency. The members of each of the four committees spent considerable time assessing the needs and vetting potential solutions in each area that are designed to make a demonstrable difference in the future direction of our specialty.
Our members and other supporters can help shape the future of not only our organization, but also our specialty as well. I encourage you to carefully look at both the focus areas and the specific projects that each team has developed and consider donating to those areas that speak to you personally and move you to want to make a difference with these programs. If more than one area is important to you, there are opportunities to support as many of the four as you would like. Should the 125 Strong Campaign exceed expectations in any particular area, we have the ability to add projects as recommended by the respective committee based on resources available.
Join your many colleagues and friends and help us Shape Our Future Together.