Published:
October 31, 2022
---
Re-imagining the Bulletin for the Future
Based on this trending and increasing digital engagement, the Academy is excited to announce that, starting with the February 2023 issue, we are moving the Bulletin to a totally digital and online publication.
---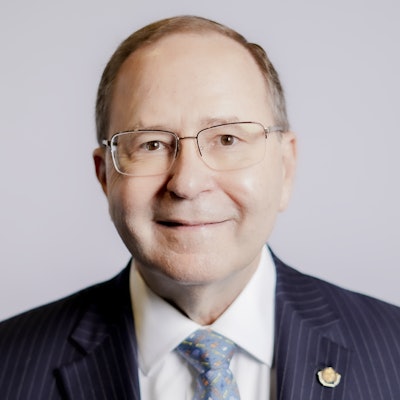 I am excited to announce the next phase of our organization-wide re-imagination of our publication strategy. The Academy and Foundation have been engaged in upgrading our product lines in publications and education over the last five years. To guide us on how to best reach our goal of providing members what they want, when they want it, and how they prefer to receive it, we rely on fact-finding surveys and interviews with stakeholders, research and review of current industry standards as well as projected evolution in each area, and evaluation of pilot project changes. We have seen these strategies result in the launch of FLEX, achievement of the highest Impact Factor to date for Otolaryngology–Head and Neck Surgery, and increased innovative programming for the Annual Meeting.   
During this time, we have also expanded the Bulletin's digital footprint by enhancing the reader's online Bulletin experience and elevating the distribution of the content in the electronic table of contents (eTOC), both with very encouraging results. Over the last three years, reader engagement is over 50% based on the eTOC open rate and now stands 26% higher than the average in the healthcare publications category. Additionally, activity on the online Bulletin webpages demonstrates that the average reader spends 2:35 minutes on a page. Based on this trending and increasing digital engagement, the Academy is excited to announce that, starting with the February 2023 issue, we are moving the Bulletin to a totally digital and online publication.
We feel that there will be immediate benefits to both our general readership and the contributors to the Bulletin. We will be able to add timely, real-time content as it is ready and available, incorporate all forms of multimedia to enhance content, and increase the number and types of articles as the limitations of print are eliminated. This will allow us to increase subject matter variety and special topics of interest to provide more in-depth content on each topic as the word limitation also evaporates. This also will enable submissions incorporating additional mediums such as video and podcasts.
The digital version of the Bulletin will be available through all devices and content will be distributed twice monthly. Next month's December-January edition will contain a more detailed review of the transition. And we will be looking to gain even more feedback from members as we transition the Bulletin in 2023 from its current, combined print and digital format to digital only. 
Tracking the Changing Workforce
The Workforce and Socioeconomic Survey created by the Workforce Task Force under the leadership of Immediate Past President Ken Yanagisawa, MD, closes on November 11, and I want to thank the Task Force, chaired by Andrew J. Tompkins, MD, MBA, for their outstanding effort. This will be a yearly survey going forward to more accurately determine complexities of the changing workforce and how they fit into population needs that will influence training paradigms and career opportunities. I also would like to thank the 1,700+ individuals who gave their time to take the survey.
The preliminary results were presented at the Annual Meeting in Philadelphia, Pennsylvania. Once the final analysis has been completed, it will be submitted for publication. The most concerning information to me reflected the severity of "burnout" affecting the otolaryngology community. When asked "If you could retire tomorrow, would you?" 30% said, "Yes."
Finally, it came to our advocacy team's attention that there was a severe shortage of tracheostomy tubes in the United States, particularly at children's hospitals. This triggered an immediate investigation into the situation in collaboration with pediatric otolaryngologists and the American Society of Anesthesiology, which resulted in multiple conversations with the Food and Drug Administration (FDA) and with both American and European suppliers. We found that this was a multifactorial supply-chain issue with no simple solution. We sent a formal letter to the FDA and worked with them in trying to identify additional supply. Special thanks go to Julie L. Wei, MD, President of American Society of Pediatric Otolaryngologists, Soham Roy, MD, and Ken Kazahaya, MD, who provided us with instrumental data. Dr. Wei led the efforts to acquire critical data requested by the FDA through a survey completed by 130 pediatric otolaryngologists.
This is an inspirational example of how a comprehensive, effective response to a critical problem can be addressed rapidly when affected stakeholders can work together to identify the full extent of a problem and help create a reasonable solution. It also highlights the benefit and need for all areas of otolaryngology to work effectively together to improve care.