Published:
October 31, 2022
---
AAO-HNS Advocacy Leadership on Display: Lance A. Manning, MD, and U.S. Representative Steve Womack
One of the most effective ways for the Academy to shape healthcare policy is through grassroots advocacy.
---

One of the most effective ways for the Academy to shape healthcare policy is through grassroots advocacy. Last month, Lance A. Manning, MD—Past Chair of the AAO-HNS Board of Governors (BOG)—hosted a successful In-District Grassroots Outreach (I-GO) meeting with his Member of Congress, U.S. Representative Steve Womack (R-AR). This opportunity's genesis resulted from a productive day on Capitol Hill this past May when Dr. Manning and Academy staff visited with the healthcare policy staff of six different congressional and senatorial offices. After meeting with Representative Womack's staff in Washington, DC, Dr. Manning invited his Member of Congress to visit his clinic, ENT Center of the Ozarks in Springdale, Arkansas, when Congress was not in session.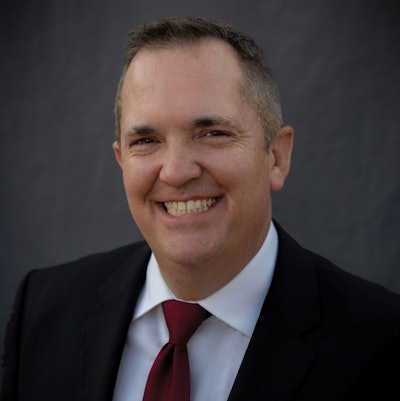 This meeting was a unique opportunity for Representative Womack to see firsthand the challenges that otolaryngologist-head and neck surgeons and their practices currently face in delivering the highest-quality care to patients. For example, during the meeting, Dr. Manning thanked Representative Womack for being an early cosponsor of H.R. 3173, the Improving Seniors' Timely Access to Care Act. This legislation, which passed the U.S. House of Representatives in September, would reform prior authorization under the Medicare Advantage (MA) program and have a significant impact on physician workload and practice operations. Enactment of H.R. 3171 would free physicians from a subset of burdensome regulatory requirements, allowing them to spend more time providing care to patients.
Dr. Manning and Representative Womack also spoke about the importance of mitigating looming cuts to Medicare physician payment rates that would threaten seniors' access to healthcare in Arkansas and across the country. To that end, Dr. Manning urged the Representative to cosponsor H.R. 8800, the Supporting Medicare Providers Act, led by Representatives Ami Bera, MD (D-CA) and Larry Bucshon, MD (R-IN). The AAO-HNS endorsed this critical legislation, which would stop a nearly 4.5% cut to Medicare physician payment rates set to take place on January 1, 2023. On a priority issue for the specialty that is unique to the AAO-HNS, Dr. Manning spoke with Representative Womack about the Academy's concerns with current legislative efforts to expand federal scope of practice for audiologists.
In a related but separate advocacy activity, Dr. Manning met with health policy staff for U.S. Senator John Boozman (R-AK) to discuss the pending Medicare payment cuts both in person in May and online in October. Following these meetings, and supplemental outreach by AAO-HNS advocacy staff, Senator Boozman announced his intention to lead Senate efforts to reverse the Medicare physician payment cuts scheduled to take effect on January 1.
Through grassroots efforts like the I-GO program, Academy members can amplify the advocacy work that AAO-HNS members and staff conduct in Washington to impact healthcare policy. Ultimately, Members of Congress prefer to hear from their constituents directly, to demonstrate their responsiveness to the concerns of voters at home in their states and districts rather than special interests in Washington. The I-GO program provides direct value by giving Academy members the opportunity to educate their lawmakers about the specialty's legislative priorities and demonstrate the real-world impact of these issues.
As the 117th Congress draws to a close, Members of Congress will be traveling throughout their districts to meet with constituents and host town hall events, fundraisers, and worksite visits. Academy members should use the time that Members of Congress spend in-district to their advantage and engage with their lawmakers at home. After all, in addition to your role as a practicing physician, Academy members are also researchers, small business owners, employers, and voters. Your ability to vote and make your voice heard is a powerful tool for protecting the House of Medicine and the otolaryngology-head and neck surgery specialty.
To set up an I-GO meeting with your Member(s) of Congress, please visit https://www.entnet.org/advocacy/grassroots-advocacy/in-district-grassroots-outreach-i-go/ or contact the AAO-HNS Advocacy team directly at govtaffairs@entnet.org.