---
Achieving Equitable Care in Challenging Times
The ability to work together as a community will be a major determinant of how we perform as a profession in the years to come.
---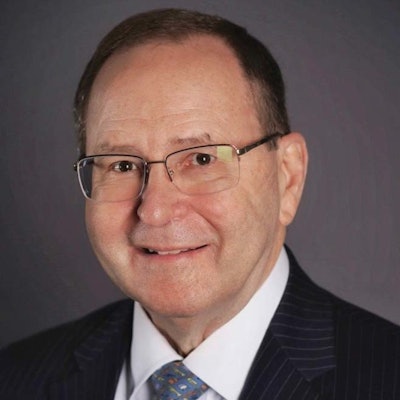 The summer of 2022 has truly been one to remember. Just when the United States and the rest of the world were anticipating and even celebrating the reduction in severity of COVID-19 and a return to more normal activities, an entirely new and equally unexpected series of events has rocked the world in many ways. Even as the public perceives that the danger of COVID-19 crisis is ebbing, we are witnessing significant workforce shortages in the healthcare delivery sector, as well as supply chain shortages affecting a broad range of areas worldwide. Topping that off, in the U.S., we are facing a surge in mass shootings, controversial judicial rulings, legislative stalemate, unprecedented regulatory governance, and runaway inflation that in combination have heightened deep divisions in the country and real concerns about the future.
Each of these components individually and collectively affect our members and their patients at a personal level, whether it be emotionally, empathetically, ethically, financially, philosophically, or practically. Clearly, not each of these matters affect our friends and colleagues in the same way and at the same level of intensity, just as not everyone is affected by the same combination of events that may affect you. It is critically important to recognize that there are legitimate differences of opinion and importance surrounding many of the concerns weighing on our members. This is a time to acknowledge differences that might occur and respect the varying perspectives we employ to formulate and espouse our individual positions. We can and should support our friends and colleagues during the difficult times facing us all, having and showing empathy for others' circumstances and how they may be affecting their personal and professional lives. The ability to work together as a community will be a major determinant of how we perform as a profession in the years to come.
Historically, over many centuries, there have been good and bad times that were perceived as much more impactful contemporaneously than they eventually played out. Conventional wisdom has generally portrayed the healthcare industry as resistant to economic downturns and societal unrest. However, the combination of events listed above has certainly taken its toll on medical practices and hospital systems through surging cost of labor shortages and decreased reimbursement for medical services. Many of these current impediments are cyclical in nature and will resolve over time. Unfortunately, that is likely not the case in healthcare.
Many changes we are seeing now have been accelerated by the COVID-19 pandemic, including the "foot in the door" strategies employed by a host of nonphysician providers that are now being adopted through a series of state and federal regulatory maneuvers. The recently released Medicare Proposed Fee Schedule (MPFS) contains an additional -4.42% drop to the conversion factor, which does not include the ever-present budget sequestration practitioners face on a yearly basis. Although hospitals receive yearly increases through Part A, Medicare Part B funding continues its two-decade trend of relative decline that fails to keep up with even inflation, much less the true cost of running a practice saddled with unconscionable administrative burdens that have not proven to improve care.
A meaningful mission is particularly important in guiding both individuals and organizations as they progress toward worthy goals. This is particularly true during challenging times that can obscure goals and make it difficult to follow the planned pathway and focus on commitment to our goals. I frequently rely on our mission statement, "We engage our members and help them achieve excellence and provide high-quality, evidence-informed, and equitable ear, nose, and throat care through professional and public education, research, and health policy advocacy," as a barometer in evaluating new projects and ideas and formulating strategies to recommend to the Board of Directors that will help us fulfill these goals while maintaining fiscal responsibility.
When conditions are not as we hope and continue to present significant barriers to reaching our goals, we don't abandon the fight. Instead, we refocus our energies, reassess our strategies, and through the invaluable contributions of our members and staff, pursue our goals of achieving excellence and equitably providing the best ear, nose, and throat care and results for our patients as a unified specialty.
As we move forward together, I hope you will join us for our upcoming 126th Annual Meeting & OTO Experience in Philadelphia, Pennsylvania, this September. In addition to the fabulous program created by the Annual Meeting Program Committee, there will be a significant therapeutic component and the opportunity to share experiences, successes, failures, and wishes while supporting each other.