---
2022 YPS Awards
View the 2022 Awardees of the Impact Award and the Model Mentor Award
---
2022 YPS Impact Award
This year's posthumous YPS Impact awardee is Peter F. Svider, MD, who passed away in January 2021. Possessing an insatiable drive for research, an uncanny capacity to generate new ideas, and a unique ability to write efficiently, Dr. Svider's lasting impact is impossible to ignore. He was a prolific author, having written in excess of 250 peer-reviewed indexed publications and eight book chapters,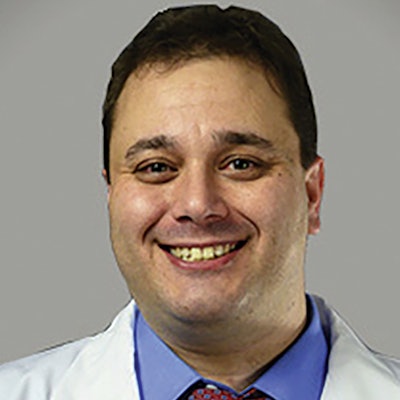 including 40 publications as a medical student, which is far above average for any applicant. He has over 4,300 citations and an H-index of 39 on topics including litigation, medical education, and gender inequality.
Dr. Svider's greatest impact came as a mentor. He routinely sought medical students to help them in their journey to become otolaryngologists by involving them in his own projects. He inspired peers and mentors to publish their own research and work. His dry sense of humor and wit crept into his research with clever, eye-catching titles, as well as optimism and heart.
Dr. Svider completed his residency at Wayne State University School of Medicine (WSUSOM) in Detroit, Michigan, which provided him experience in advanced thyroid and parathyroid surgery. After his passing, WSUSOM created the Peter Svider Memorial Resident Scholarship Award in honor of the scholarly achievements, clinical excellence, and exceptional collegiality of Dr. Svider.
He demonstrated expertise in all facets of otolaryngology, including minimally invasive approaches for nasal obstruction, sinus disease, pituitary tumors, head and neck cancers, sleep medicine, voice procedures, facial plastic surgery, and allergies. He was in practice at Bergen Medical Associates, New Jersey.
---
2022 YPS Model Mentor Award
This year's YPS Model Mentor awardee is Philomena M. Behar, MD, who has been an exemplary mentor for the residents in the Department of Otolaryngology at the State University of New York at Buffalo, commonly referred to as the University at Buffalo (UB). She excels at mentoring residents and students on how to design and implement clinical research projects. Her mentees have won the annual UB Otolaryngology Resident Research Award in 2015, 2016, 2018, and 2019, and her commitment to the education and development of future otolaryngologists is commendable.
Dr. Behar has enjoyed training otolaryngology residents and fellows as a clinical associate professor of otolaryngology at UB for more than 25 years. The UB otolaryngology residents chose Dr. Behar as Clinical Instructor of the Year in 2019 and 2016. She is also actively involved in training and mentoring UB undergraduate and medical students as well as physician assistant and nurse practitioner students from Daemen University in Amherst and D'Youville University in Buffalo, both in New York.
Dr. Behar has also been the principal investigator for multiple resident research projects and publications, of which many have been published in Otolaryngology–Head and Neck Surgery, the official peer-reviewed journal of the AAO-HNSF. She has acknowledged the support and inspiration of her own mentors, N. Wendell Todd, MD, MPH, the late Linda S. Brodsky, MD, as well as her late husband, Jerry Behar. She started her pediatric otolaryngology career in Memphis, Tennessee, at Le Bonheur Children's Hospital and has been in in solo private practice at Pediatric ENT Associates in Buffalo since 2001.