---
2022 WIO Awards
View the 2022 Awardees for the Helen K. Krause Trailblazer Award, the Exemplary Senior Trainee Award, and the He for She Award
---
2022 WIO Helen K. Krause Trailblazer Award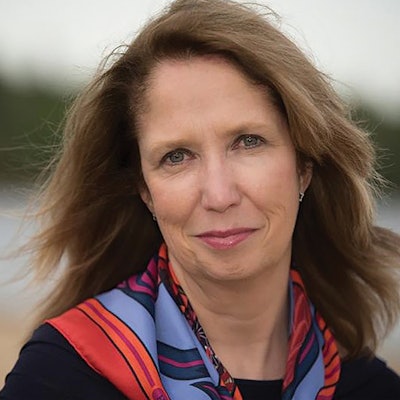 This year's awardee is Andrea Vambutas, MD, who has been referred to as a true advocate for women in otolaryngology-head and surgery, working to promote and further the role and interests of women in the specialty through scholarship, advocacy, leadership, and mentorship. She is described as being approachable with a distinguished leadership style, not seeking personal recognition but working behind the scenes to help others in the field succeed.
Dr. Vambutas is considered a role model to many women otolaryngologists as a leader, a successful and well-recognized physician-scientist, and a mother. One resident recalled how she took immediate action upon witnessing unfair treatment and provided ongoing support and showed empathy.
Currently, she is professor and chair of the Department of Otolaryngology at the Donald and Barbara Zucker School of Medicine at Hofstra/Northwell, chair of the Department of Otolaryngology at both Long Island Jewish Medical Center and North Shore University Medical Center, and senior vice president and executive director of the Otolaryngology Service line. She is nationally recognized for her work in immune-mediated hearing loss and in the restoration of natural hearing in corticosteroid-resistant patients.
Dr. Vambutas completed her medical school training at the Albert Einstein College of Medicine with a medical degree with distinction in research. She is also an investigator in the Center for Autoimmune Disorders at the Feinstein Institute for Medical Research and professor of molecular medicine. In 2019 she delivered the Howard House Memorial Lecture on Advances in Otologic Research at the AAO-HNSF Annual Meeting.
---
2022 WIO Exemplary Senior Trainee Award
This year's awardee is Zainab Farzal, MD, MPH, who is a resident on the T-32 track and author of more than 35 publications, including ones in which she mentored junior residents and medical students. She used her time in the lab to improve the readability of patient outcomes measures in several areas and was the first University of North Carolina (UNC) otolaryngology-head and neck surgery resident to simultaneously earn a Master of Public Health degree from the UNC School of Public Health with a focus on public health leadership. She is also a 2016 graduate with distinction in research from The University of Texas Southwestern Medical Center.
Dr. Farzal has chaired the AAO-HNS Section for Residents and Fellows-in-Training (SRF) and held multiple roles in the SRF including the SRF Representative to the Board of Governors, Information Officer, and Chair-elect. She developed a grand rounds titled "The History of Civil Rights and Desegregation in Healthcare," which she presented within the UNC School of Medicine's Academy of Educators.
Dr. Farzal is also an advocate for patients, junior residents, and students alike. Her efforts to investigate long-term outcomes of women and ethnic populations in otolaryngology residency programs were published in Laryngoscope in 2021. In addition, she has authored several publications on sex bias in research within the specialty. In 2019 she received her residency's Citizenship Award. During her residency, Dr. Farzal also worked with and helped resettle refugee families in the Chapel Hill, North Carolina, area. 
---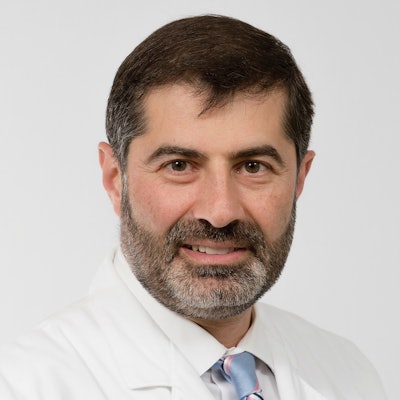 2022 WIO He for She Award
This year's WIO He for She Award goes to Kourosh Parham, MD, PhD, who is currently professor of surgery in the Division of Otolaryngology–Head and Neck Surgery at the University of Connecticut (UConn) School of Medicine and has been the residency program director since 2016. He completed his residency in otolaryngology–head and neck surgery at that institution in 2005 and has been on the faculty ever since. He received his PhD from Northern Illinois University in neuroscience/experimental psychology and completed a postdoctoral fellowship in auditory neurophysiology at the UConn Health Center.
Dr. Parham has actively led initiatives advancing diversity and inclusion through personal engagement with the local student chapters of the Student National Medical Association and Latino Medical Student Association, and he was instrumental in obtaining the UConn School of Medicine Visiting Externship for Students Underrepresented in Medicine (VESUM) scholarship for otolaryngology. He makes it a priority to ensure a balance in gender representation, religious backgrounds, ethnic groups, and LGBTQ+ members.
Dr. Parham also participates in a program for underrepresented students, serving as a mentor for female medical students. He recognizes common barriers experienced by female trainees, especially within surgery. He has been a leading proponent of the new American Medical Women's Association (AMWA) Evolve course, a leadership certification course for women trainees in all areas of medicine. The program has been so successful that the UConn School of Medicine female otolaryngology faculty worked with AMWA to develop a faculty leadership component to the course.