---
The Academy family
Family is the core element in our lives. Family provides meaning to our work. Family provides strength. I would not be here without my family.
---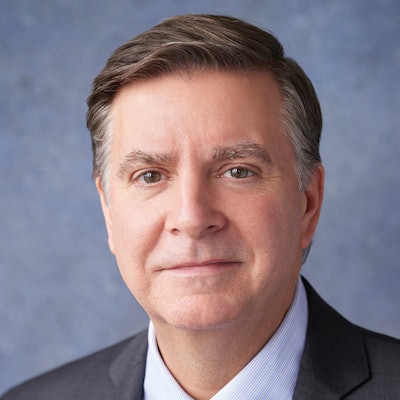 Family is the core element in our lives.  Family provides meaning to our work. Family provides strength. I would not be here without my family.
In my life, my mother Frances fostered hopeful strength and a desire to learn. My beautiful children, Greg Jr., a sensitive, artistic, and driven Emmy-award-winning videographer; Benjamin, a musician and strong, compassionate energy company executive; and Madeline, a PA student and global missions participant and organizer, have inspired me and made me proud. I could not love them more. My wife of 34 years, Lorraine, has provided a guiding light for our common values and path with her faith, hard work, and selfless devotion to others. Without Lorraine, none of this would've been worthwhile.
"A family is a place where minds come in contact with one another."—Buddha
The Academy is one organization that includes many minds. It supports focused organizational activity for many constituencies that share a common link, such as the Board of Governors (BOG), military otolaryngologists, Section for Residents and Fellows-in-Training (SRF), Women in Otolaryngology (WIO), Young Physicians Section (YPS), and, most recently, the International Advisory Board, as well as myriad task forces. Through diversity, strength, and common purpose, they form the family of our Academy. I invite you as an Academy member to join the family.
Our otolaryngology family extends beyond the Academy. The Academy represents a robust umbrella organization, which synergizes with the activities of multiple subspecialty societies. Representatives from these societies populate our Clinical Advisory Committees, and many are engaged in the AAO-HNSF clinical data registry, Reg-ent℠, which was recently again certified as a Quality Registry (QR) and Qualified Clinical Data Registry (QCDR) with CMS for 2017. Their specialized input makes Reg-ent stronger and able to serve otolaryngologists of all specialty interests.
The American Academy—Otolaryngology Head and Neck Surgery is part of the global family network. The International Federation of Otolaryngologic Societies (IFOS) represents over 50,000 otolaryngologists with 120 member nations. Founded in 1965, the IFOS has had a profound effect on global hearing loss programs through partnership with the World Health Organization. IFOS General Secretary Milan Profant, MD, PhD, and President Chong Sun Kim, MD, are long-term Academy friends. I am proud to serve as an AAO-HNSF representative to the IFOS executive board with advisory board members James C. Denneny III, MD, and Gayle E. Woodson, MD.
The IFOS conducts a World Congress every four years. This year, the event was held in Paris. France has traditionally been a strong participant in the AAO-HNS/F and its Annual Meetings and will be one of our International Guests of Honor at the meeting, September 10-13, in Chicago, along with China, Mexico, and South Korea.
"Families are the compass that guide us. They are the inspiration to reach great heights, and our comfort when we occasionally falter."
—Brad Henry
The AAO-HNSF 2017 Annual Meeting & OTO Experience allows us as a global family to reset our compass, open our minds, and support the excellence in each other. This year's theme, "Premiering Tomorrow, Today," underscores the singular value that the meeting offers attendees—a glimpse of how the specialty is moving to the future of quality care.
You'll experience new learning formats and topics, such as the internet of medical things, from Opening Ceremony keynote speaker, Daniel Kraft, MD, the physician-scientist, inventor, and entrepreneur.
The Practice of the Future Pavilion looks at your future work environment, debuting nascent technology and services: the future waiting room, examination room, operating room, and education/training room.
An impressive Honorary Guest Lecture line-up will offer topics ranging from otology/neurotology innovations to the frontiers of functional neck dissection, from reducing suffering as the organizing focus for care to pediatric advances, and to the cost of the changing professional environment on physician wellness—of particular concern within this family. Multitrack future-focused courses will feature applications for 3D technology, next-gen flexible robotic surgery, and innovative scanning systems.
Events such as the alumni functions, 5k run, and sunrise yoga will further strengthen our bond and sustain us.