---
Pearls for success in life and work
There are many parts to a successful life. The blending of career (clinical and surgical patient care, research, education, administration) with family, home, and spiritual life requires some sophisticated alchemy.
---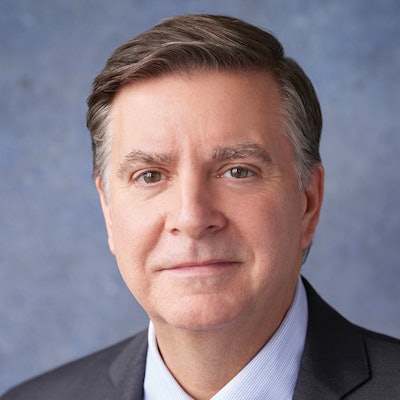 A successful life … to laugh often and much; to win the respect of intelligent people and the affection of children; to earn the appreciation of honest critics and endure the betrayal of false friends; to appreciate beauty and to find the best in others; to leave the world a bit better whether by a healthy child, a garden patch or redeemed social condition; to know even one life has breathed easier because you have lived!
—Ralph Waldo Emerson
There are many parts to a successful life. The blending of career (clinical and surgical patient care, research, education, administration) with family, home, and spiritual life requires some sophisticated alchemy. There are many parts to success within the Academy as well. During this year, I have been inspired by the leaders I've worked with. It is not just a good or serviceable organization, it is a great organization—a constellation of talented individuals—and it is you! There are many stepping stones to success within our Academy. Let's highlight ways to participate and focus on some "pearls" for doing so.
Richard V. Smith, MD, Foundation Coordinator for Education, is dedicated to delivering the highest quality otolaryngic education to you developed by experts in their field. With more than 800 offerings, AcademyU® presents self-paced education through multiple modalities and interactive modules. Dr. Smith's tip: Sign in to AcademyU.org® today and explore a variety of offerings.
Mark K. Wax, MD, Annual Meeting Program Coordinator, offers this pearl on maximizing your AAO-HNSF 2017 Annual Meeting experience: Take advantage of myriad opportunities to network with classmates, colleagues, and otolaryngology experts and experience cutting-edge developments.
The Coordinator for Practice Affairs, Robert Lorenz, MD, MBA, and the Coordinator for Socioeconomic Affairs, Jane T. Dillon, MD, MBA, work closely with the 3P Work Group and health policy staff to represent our members on a seemingly endless stream of governmental and private payer policies and regulations. Read more about recent successes, including Anthem's Blue Cross Blue Shield of America's reclassification of injection laryngoplasty from "experimental" to "standard of care."
Reg-entSM
If data rules, Lisa E. Ishii, MD, MPH, is the face of Reg-ent℠. The highly subscribed CMS-certified otolaryngologic patient registry fulfills multiple Academy member needs now and in the future.  Dr. Ishii suggests signing on to Reg-ent sooner rather than later to allow more time to review your performance data, integrate your EHR system, and make adjustments as needed in order to maximize your participation. (See "Reg-ent℠: ready for MIPS and more".)
Journal and online journal
Our flagship for research and cutting-edge science is Otolaryngology–Head and Neck Surgery: the OTO Journal. Its success inspired the Foundation to expand with a new peer-reviewed, online, open access journal, OTO Open. Editor-in-chief Jack H. Krouse, MD, PhD, MBA, suggests: Serving as a journal's reviewer provides a window into the future of otolaryngology and allows individuals to continue to exercise skills as intelligent critics and users of the medical literature.
Global affairs
Foundation International Affairs Coordinator James E. Saunders, MD, and Coordinator-elect J. Pablo Stolovitzky, MD, oversee the expansion of the AAO-HNSF international program, which was pioneered by Eugene N. Myers, MD, and re-invigorated by Gayle E. Woodson, MD, and KJ Lee, MD. Expert tip: Widen your world by attending the Annual  Meeting International Symposium (with CME) along with international caucuses and more events.
AAO-HNS/F development
The Foundation's Annual Fund supports research opportunities, humanitarian, and international programs, and improved quality and patient care outcomes that are otherwise not possible. Development Coordinator Lee D. Eisenberg, MD, MPH, values investing in the legacy of care: Giving to the Foundation acknowledges and sustains the opportunities that we have been given through our training and careers.
And so, with these AAO-HNS/F engagement pearls, I wish you a safe and full journey to a life well lived. May these augment your travel as Mr. Emerson advised.