---
Registry 101
Patient registries are organized systems for patient data collection. Often developed and maintained by specialty societies, they can serve a number of purposes, with data collected for scientific, policy, or clinical reasons.
---
What is a registry, what types are there, and what are they used for?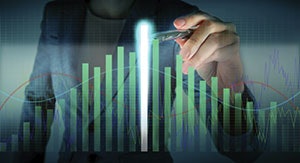 Patient registries are organized systems for patient data collection. Often developed and maintained by specialty societies, they can serve a number of purposes, with data collected for scientific, policy, or clinical reasons. The value of mature clinical data registries has been proved by multiple peer groups, including the Society for Thoracic Surgeons (STS) and the American College of Cardiology (ACC), both of whom have maintained registries since the 1980s. As the value of registries has become more obvious, more and more specialty societies are in various stages of planning and developing registries of their own.
Patients included in a registry typically have a similar disease condition or have undergone the same type of procedure. The type of registry developed depends on the ultimate purpose, with different infrastructure and support dependent on registry type. For example, Quality Improvement (QI) registries differ from those designed primarily for research purposes, or those for post-market surveillance.
The most important step in building a registry is identifying its purpose such that it aligns with member needs and expectations. The Registry Task Force (RTF), chaired by Lisa E. Ishii, MD, MHS, and including the Performance Measures Task Force Chair, Richard M. Rosenfeld, MD, MPH, as well as James C. Denneny III, MD, David L. Witsell, MD, MHS, Robert R. Lorenz, MD MBA, Jennifer J. Shin, MD, SM, Rodney P. Lusk, MD, and David R. Nielsen, MD, is charting the course forward for the AAO-HNSF. In collaboration with the consultant Avalere Health and Academy staff, the RTF will identify the core purpose and scope of the Registry.

How are registries used?
Being aware of the different ways in which registries are used is important.
Research
To generate evidence; evaluate the method or outcomes of treatment provided
To conduct comparative effectiveness research (CER)
To identify practice trends
Quality improvement
To analyze the data provided to improve individual or group provider performance
To report measurement data for national quality programs
To develop quality measures
To assess gaps in patient care or provider performance
To report quality data for pay for reporting/pay-for-performance initiatives
Policy
To make coverage decisions
To determine reimbursement rates
Surveillance/public health
To monitor public health development and post-market surveillance
To understand and address burden of disease
Who uses registry data?
Different healthcare stakeholders use registry data for a variety of purposes.
Providers use registries to:
inform treatment decisions
report quality measures and participate in Value-Based Payment (VBP) programs
improve quality of care via enhanced surveillance and population management
Payers use registries to:
understand patient markets
inform coverage determinations and benefit design decisions
track prevalance trends
Registries provide patient benefits by helping:
provide clinical knowledge for complex diseases
identify optimal interventions or population-specific care
assess therapy outcomes and side effects
Industry uses registries to:
demonstrate the value of its products
conduct post-market surveillance
generate Comparative Effectiveness Research (CER)
One of the major types of registries now emerging with the advent of quality reporting for Medicare quality programs is a QCDR or Qualified Clinical Data Registry. These registries are used to report to the Physician Quality Reporting System, or PQRS, and are built to help members report on approved measures for CMS quality reporting. Over time these registries may grow and add new performance measures, but their core deliverable is quality reporting. A good number of societies have developed their QCDRs jointly with their boards as collaborators and partners so that physicians may one-stop shop for quality reporting, Maintenance of Certification Part IV points, and quality improvement. QCDRs house performance measures approved by CMS for PQRS reporting. Until 2019 and for a good period of time thereafter, QCDRs will have a role to play both for PQRS until it is phased out and then in the new CMS Merit Based Incentive Payment Systems (MIPS) as it launches. However, the environment bears watching as physicians who join alternative payment programs will be exempt from quality reporting in 2019.
Walking hand-in hand with QCDRs are PQRS-approved performance measures as they are necessary for quality reporting inside a QCDR. Measures are also important to other types of registries as well as the new payment models.
Here, inside the AAO-HNSF, staff is working closely with the RTF to identify the purpose of the AAO-HNSF registry. At the same time, staff is also working closely with the Performance Measures Task Force to assure the creation of measures for submission to CMS for PQRS, use in the AAO-HNSF registry, and use in alternative payment models.
Right now the AAO-HNSF is in the planning phase of registry development, or Phase 1.
The AAO-HNS/F Boards approved funding for the registry in March. The RTF is currently working through Phase 1 activities to plan for the best registry solution for our specialty and to have a registry vendor chosen by the end of September 2015.
As we continue to work through these steps in the planning phase, we will continue to keep you informed through the Bulletin, the News, and other targeted communications throughout the process.