Published:
October 26, 2021
---
Vision for the Future: Expanding the Reach of the AAO-HNSF International Program
It is a distinct honor to serve as the sixth International Coordinator for the American Academy of Otolaryngology-Head and Neck Surgery Foundation (AAO-HNSF).
---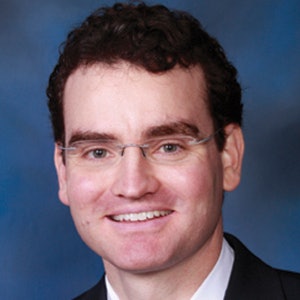 Mark E. Zafereo, Jr., MD, AAO-HNSF Coordinator for International Affairs
It is a distinct honor to serve as the sixth International Coordinator for the American Academy of Otolaryngology-Head and Neck Surgery Foundation (AAO-HNSF). The international roots of the AAO-HNSF are deep, with previous International Coordinators Eugene N. Myers, MD, FRCS(Hon) (1996-2002); K.J. Lee, MD (2003-2009); Gregory W. Randolph, MD (2009-2013); James E. Saunders, MD (2013-2017); and J. Pablo Stolovitzky, MD (2017-2021) (amongst many other leaders within the organization) building a strong collaboration amongst global otolaryngology-head and neck surgery organizations. Let me take a moment to introduce myself. My wife Veronica, originally from Ecuador, and I have two children. I am a professor of Head and Neck Surgery at MD Anderson Cancer Center in Houston, Texas, and over the last 15 years I have had the privilege of serving on many AAO-HNSF Committees and Task Forces, including the International Steering Committee and the Humanitarian Efforts Committee.
The last several years have clearly brought many challenges and opportunities. Prior to the pandemic, there were a record number of international attendees to the in-person AAO-HNSF 2019 Annual Meeting & OTO Experience in New Orleans, Louisiana, and a record number of joint meetings with international OTO-HNS collaborating organizations through the International Corresponding Societies. Now with the new normal of endemic COVID-19, the AAO-HNSF has rapidly shifted focus, continuing to rethink how Annual Meetings and on-demand education platforms can best serve both domestic and international members. The International Advisory Board (IAB) and International Steering Committee have also adapted to enhancing services to our members throughout the pandemic. We launched the Global Grand Rounds that have enabled more than 4,000 international physicians access to cutting-edge topics including endoscopic sinus surgery, sleep medicine, and endoscopic ear surgery. The final session for the 2021 Global Grand Rounds Series, which will be held on November 20, 2021, features international experts on surgical innovation in thyroid surgery, and we look forward to announcing the 2022 Global Grand Rounds Series in the near future. I encourage you to go to https://www.entnet.org/get-involved/international-programs/global-grand-rounds/ to register.
Looking forward, my goal is to build on the successful work of my predecessors and expand the Academy's education opportunities, especially among international young physicians. Access to high quality on-demand and live education programs, mentorships, and resources to physicians in all areas will be top priorities. In the next year, the Academy will:
Host the 2022 XXXVII Pan American Congress of Otolaryngology-Head and Neck Surgery, June 25-27 in Orlando, Florida. Working closely with Congress President Dr. Stolovitzky, we will bring the Pan American Congress to the United States for the first time in over 20 years. The meeting will feature an outstanding education program, along with robust social and networking opportunities befitting a Pan American Congress.
Continue to develop and hold quarterly live Global Grand Rounds to improve care of patients and physician education around the globe. Each session includes world thought leaders and expert panel presentations on important topics covering the specialty.
Work closely with AAO-HNSF Annual Meeting Program Coordinator Daniel C. Chelius, Jr., MD, on a robust international symposium program welcoming international attendees to the AAO-HNSF 2022 Annual Meeting & OTO Experience in Philadelphia, Pennsylvania.
Support our 75 International Corresponding Societies with their goals and collaborate on joint meetings around the globe.
I left Los Angeles several weeks ago after the AAO-HNSF 2021 Annual Meeting with tremendous excitement for the future of the AAO-HNSF global program. Thanks to the incredible effort of the AAO-HNSF team under the leadership of James C. Denneny III, MD, and Annual Meeting Program Coordinator, Dr. Chelius, the meeting was a resounding success. Of the over 2,000 practicing physicians attending in-person, more than 300 traveled from outside the U.S. to attend. I spoke with many of those attendees at the Global Otolaryngology 2021: Your Academy Around the World Symposium, Humanitarian Efforts Forum, and elsewhere. The resiliency of our international colleagues and their commitment to our specialty suggest a bright future for the AAO-HNSF International Program, and we look forward to 2022 and beyond as the best yet to come.