Published:
October 26, 2021
---
Milestone Moments
Each month, AAO-HNS highlights memorable moments in the history of the Academy.
---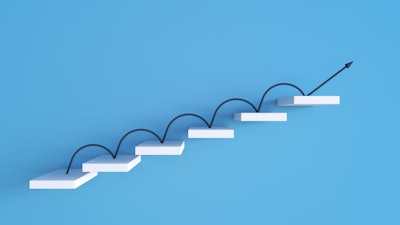 1911: Five members were appointed to represent the Academy at the International Otologic Congress.
1939: William P. Wherry, MD, arranged a luncheon for representatives of local and national societies. The group became the International Association of Secretaries of Ophthalmological and Otolaryngological Societies.
1943: The first meeting of the Pan-American Congress of Oto-Rhino-Laryngology and Broncho-Esophagology was convened in Chicago, Illinois, with support from the Academy.
1980: Mexico served as the inaugural International Guest of Honor. 
1996: AAO-HNSF created the International Affairs Program, with Eugene N. Myers, MD, FRCS Edin (Hon), serving as the first Coordinator of International Affairs.
1997: The Spanish Society of Otolaryngology-Head and Neck Surgery was the first member of the AAO-HNSF International Corresponding Societies. 
2001: AAO-HNSF Joint Meetings were held for the first time separate from the Annual Meeting with the Turkish Otorhinolaryngology-Head and Neck Surgery. 
2008: The AAO-HNSF International Visiting Scholarships program was launched. 
2013: The inaugural International Women's Caucus was held at the Annual Meeting.
2016: The International Advisory Board officially launched with Johannes J. Fagan, MBChB, FCS(SA), serving as inaugural Chair, and the first International Symposium was held during the Annual Meeting. 
2022: The AAO-HNSF is hosting the 37th Pan American Congress of Otolaryngology and Head and Neck Surgery, June 25-27, 2022, in Orlando, Florida.