Published:
September 30, 2021
---
Moving the Needle toward Wellness and Resilience
How you understand and use your social, behavioral, cognitive, emotional, and physical intelligence can make all the difference in whether you experience a positive or negative outcome.
---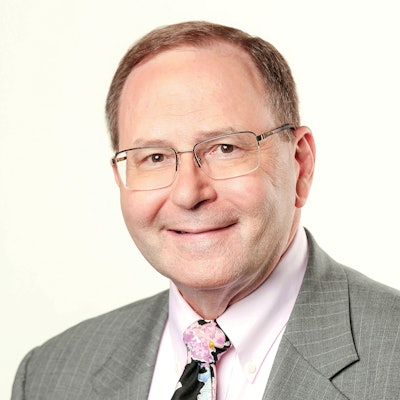 In preparation for her term as President of the AAO-HNS/F, Carol R. Bradford, MD, MS, and I met during the summer of 2020 to discuss areas that she would like to focus on during her presidential year. We both felt it was important that there was alignment between these goals, the upcoming strategic planning process, our 125 Strong Campaign, and most importantly, the needs of our members and their patients. We had just been informed that we would be unable to hold an in-person Annual Meeting in Boston, Massachusetts, due to the COVID-19 pandemic. Most projections at that time suggested that we would be able to hold a "normal" 2021 Annual Meeting that would mark our 125th anniversary as an organization. Planning had already begun for this celebration that would also need to align with her areas of focus.
Our celebratory event needed a relevant topic and an exceptional Opening Ceremony speaker. As the summer progressed into early 2021 after the completion of the Strategic Plan, it was clear that additional stressors were mounting continually on our members and medical providers in general. Wellness was being challenged and burnout more frequent and intense. We decided to search for an expert who was engaging and offered actionable solutions in distinction to more detailed analytics. We had the great fortune to come across a video of our eventual speaker, Neha Sangwan, MD, who matched precisely what we were after. She lived up to our expectations and more and delivered a fabulous talk based on science with numerous actionable takeaways for the audience. If you have not heard her presentation or would like to hear it an additional time, it is available on the meeting platform and through OTO Logic.
Additionally, Dr. Sangwan offered the opportunity for Academy leadership to take part in an eight-week course designed for the medical community. Several leaders and members of our staff, including me, took part in this course and reaped meaningful benefit from participation. Experiences shared during the course were instructional as she authors her next book as well as were directly beneficial to participants contemporaneously.
When I first began in my role as EVP/CEO in 2014, the recognition of the significance of "burnout" in medicine was in its early stages. We were all familiar with the situational stress and pressure that was increasing in all our practices, but I had never seriously thought about the subject. I began to look at it closely as our representative on an American Medical Association (AMA) Wellness Task Force, and the more I learned, I could see it in my friends in our specialty and in general throughout society. Early on there was a push to identify causative stressors and a great deal of data was published. The recognition that this is a systemic, not individual problem in most circumstances, is critical to moving forward. As a small specialty organization, we did not have the resources to devote to the problem that the AMA and other large organizations did. We therefore tried to advocate to relieve individual stressors, such as the electronic health record, work hours, and payer-related obstacles. We started a Wellness Task Force and scheduled many education presentations at meetings and through our continuing education program.
Unfortunately, most stressors were unable to be reduced and an additional major factor, COVID-19, appeared on the scene. Completing the short course with Dr. Sangwan has given me hope that we can move the needle without getting rid of all the stressors aggravating the problem. 
Starting with the scientific basics, such as diet, sleep, and exercise, and extending to communications skills, including listening and understanding, and how to recognize difficult situations, such as Steven Karpman's Drama Triangle, are critical to navigating the difficult circumstances we all find ourselves in. Understanding your physical, social, and spiritual energy and what affects them, especially circumstances that cause you to "leak" energy and worsen the problem is a valuable step in mitigating current and preventing future occurrences. 
As part of the Strategic Plan, we proposed the creation of a certificate course in wellness for our members that would include foundational knowledge and strategies that can be personalized for each participant. Those who complete the course will receive CME credit. They will also be part of our Wellness Ambassadors program to be available at meetings and participate as peer-to-peer resources for their colleagues as well as local/regional trainers if so moved.