Published:
August 30, 2021
---
Advocating for Effective Solutions and Fair Payment
The July release of the 2022 Medicare Physician Fee Schedule (MPFS) proposed rule by CMS continues the all-too-familiar recent trend of progressive devaluation of non-evaluation and management (E/M) services in the Medicare program.
---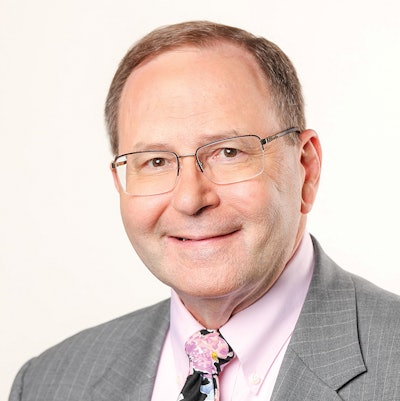 The July release of the 2022 Medicare Physician Fee Schedule (MPFS) proposed rule by CMS continues the all-too-familiar recent trend of progressive devaluation of non-evaluation and management (E/M) services in the Medicare program. On the surface, Table 6 (Anticipated Clinical Labor Pricing Effect on Specialty Impacts) in the rule, which describes the predicted results of the proposed changes to clinical labor pricing to services paid under the fee schedule, seems relatively benign including its prediction of a -1% overall impact on otolaryngology. To say that this is a "misleading" representation of what physicians in all specialty areas can expect from the 2022 fee schedule and additional adjustments is a colossal understatement.
The actual story includes an overall -3.75% reduction to the fee schedule for 2022, resulting from the expiration on December 31 of the "one off" $3 billion included in the Consolidated Appropriations Act of 2021 to mitigate statutory budget neutrality cuts caused by increased reimbursements for E/M services. This results in a CY2022 conversion factor of $33.58, a decrease of $1.31 compared to the CY2021 PFS. 
Unfortunately, it doesn't end there. Absent Congressional action, all Medicare providers are also facing an additional -4% sequestration cut, enacted in the first stimulus bill of the new administration as well as the scheduled -2% sequestration reduction already in place for the coming year. When added together, without legislative action, otolaryngology faces a projected -10.75% fee schedule update for 2022. 
Also in the rule, CMS proposes an update to its Clinical Labor Pricing for the first time in 20 years. This results in a disproportionate increase in practice expense payments to non-procedural providers and those who do not utilize expensive equipment or disposable devices needed to perform in-office procedures. The practice expense component of Medicare reimbursement operates similarly to the physician work RVU pool. That is, the amount of money to reimburse practice expense is fixed by statutorily mandated budget neutrality adjustments. If one component goes up significantly, the other components are automatically devalued. This occurs by a "scaling" formula, even though the true price to a practice has not decreased at all. The most striking example of this rebasing for our specialty in 2022 is the 22-23% decrease in reimbursement for sinus and eustachian tube balloon kits in the office.  Disturbingly, balloon sinus ostial dilations are scheduled to receive a 26% decrease in Medicare reimbursement when performed in ambulatory surgical centers.
Concurrently, determining values for new procedures and updates to existing procedures through the CPT/RUC system has become increasingly difficult and continues to predictably devalue procedures across all specialties. The Academy presented new codes that were approved by CPT and valued by the RUC for Medicare payment in 2021, one for Drug Induced Sleep Endoscopy and the others for the Hypoglossal Nerve Stimulator family. For 2022, CMS proposes to significantly devalue the RUC recommended values for the Hypoglossal Nerve Stimulator family. The agency also proposes to cut the RUC recommended value for closed treatment of nasal fractures to the point that the Work RVU for 21315 is approximately the value of a new level II office patient. 
The Academy submitted a detailed comment letter to CMS addressing the issues listed above as well as other proposals affecting the organization and patient care in September. You can access this letter on our website at www.entnet.org. 
As frustrating as dealing with the yearly CMS MPFS rulemaking process is, we recognize the only effective solution will come through legislation in Congress. We now have a conversion factor proposed that is less than the value in 1994. If we can afford to update Clinical Labor Pricing and continue to pay the ever-increasing pharmacy and hospital bills, the logical question to ask Congress is, when do physicians and other providers get their update? The entire house of medicine will need to be unified, and a much greater proportion of practitioners must be willing to participate in the advocacy process to achieve any real relief. The same group will need to also focus on private payer advocacy to prevent similar devaluation of their knowledge and skills as has consistently occurred under the Medicare program in the past 20 years.
In response to the Academy's Strategic Plan's focus on "Business of Medicine," we have hired additional staff and this month are taking the next step by forming the Private Practice Study Group, as approved by the Executive Committee at their August 10, 2021, meeting. This group will represent otolaryngologists in all settings of private practice and serve as a resource to our Advocacy staff in outreach to private payers as well as innovative practice management strategies. For further details, see article "NEW! Private Practice Study Group: Giving Private Practitioners a Strong Voice and Community" in this month's Bulletin.