Published:
January 29, 2021
---
Spotlight: Humanitarian Efforts | David D. Nolen, MD
The Spotlight on Humanitarian Efforts recognizes AAO-HNS members who are contributing their time and expertise to otolaryngologic patient needs around the globe.
---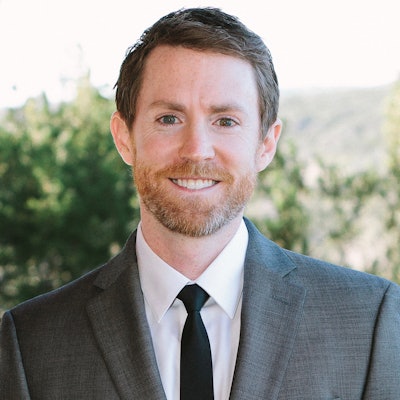 The AAO-HNSF International Affairs Program is pleased to spotlight the humanitarian efforts of David D. Nolen, MD, for his work with the AIC Kijabe Hospital and Serge Global.
Where do you currently practice and what is your specialty area?
I work at a mission hospital in Kenya called AIC Kijabe Hospital, which is located about an hour outside of Nairobi. I specialize in facial plastic and reconstructive surgery, but I see and treat a wide variety of patients with various pathology and diseases of the head and neck.
What humanitarian efforts are you involved with?
My wife and I moved to Kenya in 2015 to help the AIC Kijabe Hospital develop an otolaryngology-head and neck surgery department and help establish a multidisciplinary cleft team. I technically work for an organization called Serge Global, through which I can fundraise and work full time at our mission hospital at no cost to the hospital.
Over the past five years, my team and I have been working to develop a clinic that provides comprehensive care for patients and educates trainees. We work with otolaryngology residents from the national hospital and general surgery residents from the mission hospital.
The work that I do builds upon the efforts of Robert E. Nagy, Thomas J. Boeve, MD, George Kurien, MD, and Stephanie Cox, who all came before me to set up and run the clinic at our hospital. I currently work with my partner Chege Macharia, MBChB, FCS (ECSA), a head and neck surgeon who trained at our hospital and Mbingo Baptist Hospital, where Wayne Koch, MD, had set up a head and neck fellowship. We also had several people within the Academy come over and support the efforts here. Most notably Joshua Romero, MD, worked here for two years and recently moved back home. Also, Robert J. Sinard, MD, from Vanderbilt University, has come to the hospital numerous times to lead a free flap team, which equipped my partner and I to confidently perform fibula free flap reconstruction for our patients with giant ameloblastomas. Due to the size of the tumors, these patients have limited local and regional flap options, so a free fibula provides a wonderful result. Now we provide this care all year long, even when they are not here. It has been really fun to be a part of such a collaborative community of people who are all focused on building the department here and helping people get the care they need.
What got you started in committing your time and practice to humanitarian efforts?
During college, medical school, and residency, I spent time studying abroad in a few different countries doing research and participating in short-term medical trips. I really enjoyed experiencing different cultures and learning about different perspectives and ways of life, and I was also impacted by the need that I saw in various settings. During residency I didn't know of any way to move to another country to do this kind of work until I learned about the Samaritan's Purse Post-Residency Program. The Post-Residency Program sponsors physicians to go and work in resource-limited hospitals all over the world for a two-year period. I applied to the program and ultimately signed on with them straight out of fellowship.
As a person of faith, I think it's important for all of us to stretch ourselves and experience our convictions in meaningful ways. For me that meant coming here. I know talking about faith and religion can be divisive these days, but I think we can all rally around the truth of "let us not love with words or speech but with actions and in truth." That has been the biggest driving influence in moving to Kijabe and working at the mission hospital. I fail at it every day, but there is grace and freedom to fail and keep on trying. It has been a blessing to be part of this community and a part of people's stories of finding treatment that they desperately needed.
How does your work impact the communities you serve and how does it impact you as a person?
I think capacity building in this context can have impact in several different ways. The most obvious is that patients' lives can be directly impacted through patient care. We also are a Pan-African Academy of Christian Surgeons training site, so we work with surgical residents from our hospital as well as otolaryngology residents at the national training hospital. My hope is that I can impact these trainees and be a positive influence in their personal and professional growth.
I would like to think that I have had as much of an impact on others around me as my friends, patients, and colleagues here have had on me, but I know that is not true. Being here has impacted me tremendously. I am often amazed at the warmth and consideration that people here have for total strangers. I can't count the number of times that I have met people who I thought were relatives of a patient, only to find out that they had met a patient a week before and dropped everything to help that person get to the hospital and even stay around to check on how they are doing. I met two pastors this past year who were compassionate enough to bring two children to me because they saw them walking down the street with large facial growths. Both spent several days helping the patients and their mothers navigate the clinic, hospital fees, admission, surgery, recovery, follow-up, etc. Both had to travel over six hours to get to our hospital each time. Imagine what it would be like in the United States if more of us had that kind of attitude. My U.S. mentality cringes at the thought of the inconvenience, but it is amazing to see and is life changing for the patients. It's hard but fun being challenged in that way.
What would you say to encourage others to support humanitarian efforts around the world?
If you are interested in serving in underserved or resource-constrained settings, then look for a reason to say yes and stick with it. There are a plenty of easy and convenient reasons to say that you'll do it later or some other time. Those reasons will change with your life situations, but the reasons to say no will never go away. I think Nike said it the best, "Just do it."
I would encourage anyone who wants to be involved in this kind of work to find a particular existing project and ask what you can do to get involved. I was home during the last Academy meeting and heard about several different projects that are going on around the world. You could start with the AAO-HNSF Humanitarian Efforts Committee; it would be a really good resource to help you get plugged in. Whether you are into ears, cancer, pediatrics, etc., you can find a place to be involved.
I would also say don't limit yourself in how you can help. It could be doing a trip a year, donating equipment or money, being available for email or WhatsApp consults (I frequently e-mail and text people from various subspecialties about complex patients), making lectures available to trainees in other countries, etc.
The past five years living here in Kenya have been such a tremendous blessing for me and my family, and I would really encourage anyone in the Academy to participate in these endeavors. None of us can do much on our own, but together, we can make a big impact in a lot of people's lives.