Published:
February 2, 2021
---
How to Create a Wellness Curriculum at Your Institution: Lessons Learned from the Graduate Medical Education Experience
Physician burnout is a well-established phenomenon pervasive throughout the medical community and is detrimental not only to physicians, but also to the patients they treat.
---
Todd E. Falcone, MD
This topic was presented at the AAO-HNSF 2020 Virtual Annual Meeting & OTO Experience, with Todd E. Falcone, MD; Ashley D. Agan, MD, MBA; Katherine Kavanagh, MD; Noriko Yoshikawa, MD; and Natalie A. Krane, MD.
---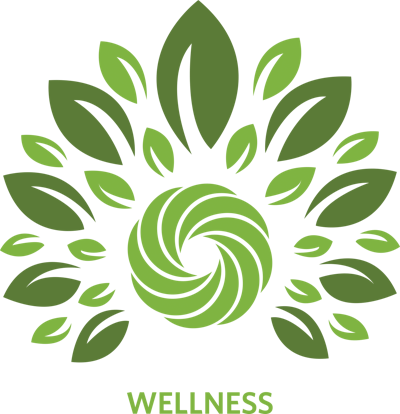 Physician burnout is a well-established phenomenon pervasive throughout the medical community and is detrimental not only to physicians, but also to the patients they treat. In addition to job dissatisfaction, burnout can lead to increased medical errors, poor scores on empathy measures, and early retirement.1 Otolaryngologists are not spared when it comes to burnout, as a 2008 study showed that 66% of academic otolaryngologists reported moderate burnout.2 A 2017 Medscape survey showed that 53% of otolaryngologists had burnout, placing them near the mean across all specialties (51%).3 Burnout affects learners at all levels of medical training, including medical students, residents, fellows, and attendings, and within both academic and private practice settings. 
As a response to the growing trend in physician burnout and as a way to promote wellness, the Accreditation Council for Graduate Medical Education (ACGME) added "well-being" to the list of program requirements for all residency and fellowship programs in the country in 2017.4 While the ACGME does not provide specific details on how to teach well-being, it notes components that should be addressed by the curriculum and instilled through the philosophy of the training programs. This includes but is not limited to: supporting the psychological, emotional, and physical well-being of the trainee; emphasizing self-care, including allowing time to seek medical, dental, and mental healthcare during work hours; evaluating workplace safety; and promoting efforts to enhance the meaning that each trainee finds in the experience of being a physician. Furthermore, all residents, fellows, and faculty need to be educated on burnout recognition and provided with confidential, affordable mental health assessment, counseling, and treatment 24 hours a day, seven days a week.4 Cleary this goes above and beyond simply obeying duty hours, but how exactly do we, as academic faculty, teach our residents and faculty how to be "well?"
Otolaryngology residency programs were surveyed in 2018, one year following the ACGME's addition of well-being to the core program requirements, and while close to 90% of programs reported having at least one wellness lecture in the last year, less than 25% of programs were actually in compliance with the ACGME mandates, and under 50% had surveyed the emotional health of their residents.5 As a specialty, otolaryngology clearly has a long way to go to adequately promote and teach wellness to our trainees, let alone engage in and practice our own well-being. Unfortunately, there is no magic wellness template that can be universally applied to all programs. However, bringing all invested parties to the table to discuss the topics of wellness and burnout is a great place to start. "Creating a culture of wellness should be an end goal in all wellness programs," said Noriko Yoshikawa, MD, the assistant program director at Kaiser Permanente East Bay. This means making wellness a priority, implementing ways to ensure mental and physical health while at work, and helping residents and faculty alike to adopt habits to improve their health and well-being, both at work and at home. In her program Dr. Yoshikawa engages her residents to take part in the institution-wide physician health and wellness program and resident-specific programs, which include resident gym memberships and a mindfulness course. At a department level, her institution has incorporated "wellness days" to allow for resident-led wellness initiatives as well as scheduling of personal health appointments. Her program also emphasizes resident/faculty social events and group volunteerism in the community and sponsors formal resident/faculty wellness retreats. Dr. Yoshikawa also performs "wellness checks" at the resident semiannual reviews and organizes exercise or camaraderie-building events at the outset of their department meetings as further ways to engage the faculty and residents alike. "A culture of wellness results in wellness concepts seamlessly arising in different aspects of work life to support the wellness of oneself as well as the wellness of others," said Dr. Yoshikawa. 
Creating an effective wellness curriculum, however, takes intentional planning to tailor it to the real-time needs of the target audience. This goes beyond providing the important gym memberships and the ability to volunteer. We can all list barriers to our own wellness, which may include overall lack of control of our clinic schedules, the onslaught of daily emails, the multitude of EMR inefficiencies, the lack of protected administrative or research time, or hours of clinical work brought home at the end of the day. The list can go on and on. "Addressing the barriers to wellness head on and creating a wellness program after a careful needs-based assessment engage the residents and set [them] up for success," said Katherine Kavanagh, MD, associate professor of otolaryngology and simulation director at Connecticut Children's and UConn School of Medicine. Each year UConn otolaryngology residents participate in a formal focus group to identify barriers to wellness based on Maslow's hierarchy of needs.6 Many of these systemic barriers can be addressed immediately, such as the lack of emergency after-hours parking at the hospital or difficulties accessing call rooms. The residents also help design their own wellness curriculum by ranking a series of wellness topics based upon their wellness needs. These are then incorporated into their personalized curriculum for the year.7
Mindfulness has been shown to be an integral part of successful wellness initiatives.8 "Mindfulness, which is simply the act of being fully present and attentive during an activity, can be a powerful stress reliever and can lead to a measurable reduction in resident burnout," said Natalie A. Krane, MD, a fellow in facial plastic and reconstructive surgery at the University of Kansas Medical Center. Dr. Krane created a 16-week, 32-session mindfulness-based intervention program for her own residency program while an otolaryngology resident at Oregon Health & Science University. Residents completed the Maslach Burnout Inventory–Human Health Survey for Medical Professionals before and after the program. Her data showed that 100% of participating residents found the training helpful, and residents who attended more than nine sessions had improvements in personal accomplishment and emotional exhaustion scores. Mindfulness training programs are relatively simple to initiate, and the results can be profound—one study showed a significant decrease in negative affect scores among otolaryngology residents upon completing a 10-minute web-based mindfulness session on their smart phones.9
Similarly successful mentoring programs can instill a positive sense of well-being among residents.10-12 Ashley D. Agan, MD, assistant professor of otolaryngology at the University of Texas Southwestern, helped create a robust mentoring program for her residents and attests to its power in improving resident and faculty wellness alike. According to Dr. Agan, "Residents want mentors but not just to talk about career advice. They look for advice and role models to help them with managing stress and improving their work-life balance." Mentors should be invested volunteers who are approachable, supportive, and honest. Dr. Agan encourages all programs to start a formal mentoring program for their residents. The keys to getting started, according to Agan, are securing organizational support, establishing clear goals with buy-in from both mentees and mentors, defining a schedule allowing for flexibility, and maintaining accountability. This also lends itself to engaging in faculty development since faculty members may require and be open to receiving mentorship education. 
In the end, wellness has to be a part of the everyday culture and part of the formal teaching requirements in our training programs. We know that resident and faculty engagement is critical when starting a formal resident wellness curriculum. How to create your own program is up to you, but it should involve all stakeholders. As faculty members we too can benefit from engaging in resident wellness initiatives, as teaching and promoting resident wellness will hopefully allow us to assess our own well-being and help us to have healthier work and personal lives. Our trainees, colleagues, families, and patients will thank us. 
References
1.    Dyrbye, LN, Shanafelt, TD. Physician burnout: a potential threat to successful health care reform. JAMA. 2011;305:2009-2010. 
2.     Golub JS, Johns MM 3rd, Weiss PS, Ramesh AK, Ossoff RH. Burnout in academic faculty of otolaryngology-head and neck surgery. Laryngoscope. 2008 Nov;118(11):1951-6. doi:10.1097/MLG.0b013e31818226e9. PMID: 18797419.
3.     Peckham, C. Bias, burnout, race: what physicians told us about the issues. 2017.  Accessed September 22, 2020. https://www.medscape.com/viewarticle/873985.  
4.     Accreditation Council for Graduate Medical Education. Summary of changes to ACGME common program requirements section VI:VI.C: Well-being. 2017. www.acgme.org/What-We-Do/Accreditation/Common-Program-Requirements/Summary-of-Proposed-Changes-to-ACGME-Common-Program-Requirements-Section-VI. Accessed June 1, 2019
5.     O'Brien DC, Carr MM. Current wellness practices among otolaryngology residencies. Otolaryngol Head Neck Surg. 2018;159(2):258-65. doi:10.1177/0194599818782408.
6.     Hale AJ, Ricotta DN, Freed J, Smith CC, Huang GC. Adapting Maslow's hierarchy of needs as a framework for resident wellness. Teach Learn Med. 2018;31(1):109-188. 
7.     Kashat L, Falcone T, Carter B, Parham K, Kavanagh KR. Taking a systematic approach to resident wellness: a pilot study. Otolaryngol Head Neck Surg. 2020 Apr;162(4):489-491. doi:10.1177/0194599820907589. Published online March 17, 2020. PMID: 32178566.
8.     K. R. Busireddy, J. A. Miller, K. Ellison, V. Ren, R. Qayyum,M. Panda. Efficacy of interventions to reduce resident physician burnout: a systematic review. J Grad Med Educ. 2017;9(3):294-301.
9.     Kashat L, Carter B, Mosha M, Kavanagh KR. Mindfulness education for otolaryngology residents: a pilot study. OTO Open. July 2020. doi:10.1177/2473974X20945277
10.  Hsu AK, Tabaee A, Persky MS. Mentorship in otolaryngology residency: the resident perspective. Laryngoscope. 2010;120(6):1263-1268.
11.  Gurgel RK, Schiff BA, Flint JH, et al. Mentoring in otolaryngology training programs. Otolaryngol Head Neck Surg. 2010;142(4):487–492.
12.  Lin SY, Laeeq K, Malik A, et al. Otolaryngology training programs: resident and faculty perception of the mentorship experience. Laryngoscope. 2013;123(8):1876-1883.