Published:
September 28, 2022
---
Stronger Together as a Global Otolaryngology Community
What we need to remember is that whether we are in private practice, hospital employed, or in academics, we are stronger together and we have more in common than we do when we try to go it alone.
---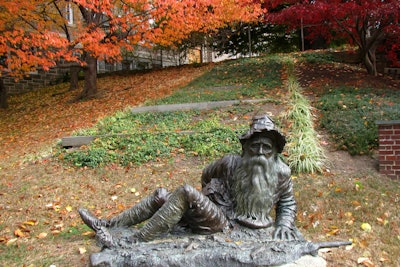 "Rip Van Winkle" is a short story by the American author Washington Irving, first published in 1819. It follows a Dutch American villager in colonial America named Rip Van Winkle who meets mysterious Dutchmen, imbibes their liquor, and falls asleep in the Catskill Mountains. He awakes 20 years later to a very changed world, having missed the American Revolution.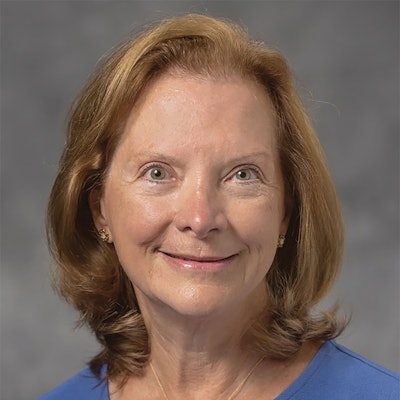 In many ways, our recent AAO-HNSF meeting reminded me of the tale. The pandemic kept us from our usual meeting attendance and the socialization we all look forward to. When we met in Philadelphia this past month, it seemed like we all had awakened from a long nap. Our smiles were wider than usual, and the emotional connections seemed more real. It may not have been a 20-year gap, but it was enough that we realized we had missed a significant portion of each other's lives. We were exuberant in how we traded stories of achievements, both professional and personal that had occurred during lockdown and social distancing. Conversations centered on appreciation and gratitude for friendships that had survived and thrived despite the fatigue with Zoom, Teams, Webex, and other forms of virtual meetings. Probably even more significant was the presence of our international colleagues who we had missed our personal interaction with due to differing regulations for travel and visas.
The pandemic is not over, and the consequences continue to plague us. Whether we are in private practice or academics, many of us are struggling with issues related to supply chain, staffing of offices and hospitals, and financial viability. The "great resignation" has resulted in many of our staff having less than a year of experience, whether in the clinic or operating room. Because of this lack of experience, cases take longer, and increased diligence is required by the surgeon to ensure patient safety. The resultant stress takes its toll on physician wellness. We experienced the retirement of our most experienced staff during COVID due to health concerns. Shortly thereafter, medical staff "travelers" received premium salaries while our own employees were paid less, and the salary disparity resulted in resignations of many talented nurses and support staff. Those who stayed experienced the difficult task of having to train new employees daily, while many of us were greeted in the clinic or operating room with the phrase, "I'm new here."
Disruptions in the supply chain caused substitutions for many of the products that we have used for years and developed mastery with. Everything from 5 cc syringes to local anesthetics became scarce on a day-to-day basis. We have learned to make substitutions and "make due" with what is available, but once again the deviation from what we are used to causes stress and an unconscious wish for things to get back to normal.
The other concern in the back of many of our minds is the societal change that occurred with healthcare providers transforming from "Healthcare Heroes" to professionals whose recommendations couldn't be trusted and our advice met with skepticism. The COVID vaccines that we had all been waiting for to end the pandemic, often went unused, and despite our best educational advice, we were met with conspiracy theories. Social media, we discovered, is very powerful and often not our friends.
It has been a tough few years for all of us. What we need to remember is that whether we are in private practice, hospital employed, or in academics, we are stronger together and we have more in common than we do when we try to go it alone. The American Academy of Otolaryngology–Head and Neck Surgery is the safe space for us to work out our problems, seek help and educate one another, and build a future that is better for all of us. It has been said by many wise individuals, united we stand, divided we fail and that is true now, more than ever. I am convinced that the membership of our Academy will continue to lead the way and provide value to those willing to participate.
I appreciate you!