---
AAO-HNS leads efforts to oppose audiology direct access/physician status legislation
The AAO-HNS strongly believes a physician-led hearing healthcare team, with coordination of services, is the best approach for providing the highest quality care to patients. However, some in the audiology community continue to pursue legislation that would threaten patient safety by removing existing physician referral requirements within the Medicare program and redefining audiologists as "limited license physicians."
---
The AAO-HNS strongly believes a physician-led hearing healthcare team, with coordination of services, is the best approach for providing the highest quality care to patients. However, some in the audiology community continue to pursue legislation that would threaten patient safety by removing existing physician referral requirements within the Medicare program and redefining audiologists as "limited license physicians."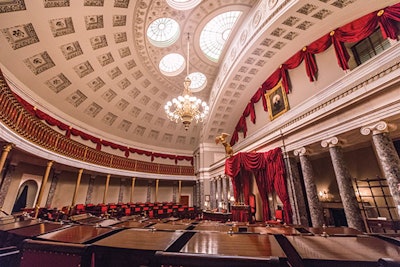 The Audiology Patient Choice Act (S. 2575) was introduced in the U.S. Senate by Senators Elizabeth Warren (D-MA) and Rand Paul (R-KY) in March 2018. If enacted, S. 2575 would:
provide audiologists with unlimited direct access to Medicare patients without the need for a physician referral; and
inappropriately add "audiologist" to Medicare's definition of a physician
S. 2575 is essentially identical to the audiology direct access/physician status legislation (H.R. 2276) introduced last year and in previous sessions of the U.S. House of Representatives.
Hearing and balance disorders are medical conditions that require a full patient history and physical examination by a medical doctor (MD) or doctor of osteopathic medicine (DO). Although audiologists are valued health professionals who work for and with physicians, they do not possess the medical training necessary to perform the same duties as physicians, nor are they able to provide patients with the medical diagnosis and treatment options they require.
More than 130 national, state, and local medical societies, including the AAO-HNS, have opposed this effort in the House and the Academy is again leading the effort opposing S. 2575. In addition to spearheading a physician community opposition letter, the AAO-HNS has activated a grassroots response through PROJECT 535, updated our "Call to Action" for sending pre-written messages to lawmakers, and launched a "virtual lobby week" in June. Contact the AAO-HNS Advocacy Team at legfederal@entnet.org for more information or to get involved.