---
Come together as one
Come together, as ONE, to celebrate our Global Otolaryngology Community! The AAO-HNSF 2018 Annual Meeting & OTO Experience will take place in Atlanta, Georgia, October 7-10, bringing together thousands of otolaryngologists from around the world.
---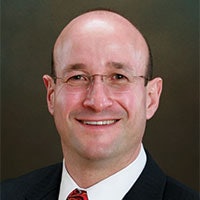 Come together, as ONE, to celebrate our Global Otolaryngology Community!
The AAO-HNSF 2018 Annual Meeting & OTO Experience will take place in Atlanta, Georgia, October 7-10, bringing together thousands of otolaryngologists from around the world. This meeting promises a refreshed program and will premiere a new and exciting Welcome Ceremony at 5:00 pm (ET), Sunday that will be followed by a large gala celebration at the Georgia Aquarium that combines the President's Reception with recognition of the Past Presidents and the International Reception.
This meeting is the largest AAO-HNS/F international gathering of otolaryngologists from around the world, celebrating the remarkable collaboration, friendship, and camaraderie that is the bedrock of the relationship between the AAO-HNS/F and the great countries, citizens, and patients that we all represent and serve. We recognize and value the innumerable contributions of our international colleagues. Your attendance at this meeting is very important.
I am delighted to welcome Colombia, Japan, Portugal, and South Africa as International Guests of Honor for 2018.
We are an international community of otolaryngologists and we face similar challenges and opportunities in healthcare delivery, resource availability, utilization, and education. Building on many of the current initiatives in progress at the Academy, other areas of global importance and collaboration include physician wellness and resilience, workforce issues, the future of otolaryngology (digital era, Internet of Things, etc.), continued development of clinical guidelines, and other specialty-specific quality initiatives. This includes the potential to eventually internationalize the Reg-entSM Qualified Clinical Data Registry, a tool that has the potential to link otolaryngologists globally at the core of our mission—quality!
The AAO–HNS/F will likely play an ever-increasing role in otolaryngology around the globe, not just in terms of healthcare education and delivery, but also the ability to collaborate on global health policy and initiatives.
As you know, global outreach and engagement by the AAO-HNS/F is an important ongoing priority. Through continued collaboration, friendship, camaraderie, and exchange of scientific information, together we will continue to learn from each other, expand opportunities and horizons, and improve ENT care for our patients worldwide. We live in an increasingly interconnected world, even in seemingly remote areas, and we will continue to devote time and effort to humanitarian outreach programs, scholarly activities, and global humanization … because that's what we do.
The AAO-HNSF Annual Meeting and education programs are enriched by global participation of our otolaryngology colleagues and partners through active participation and information sharing. These activities will also be highlighted during the International Symposium, showcasing cutting-edge CME content presented by our international colleagues.
The International Advisory Board (IAB) is made up of global otolaryngology-head and neck surgery societies from the Academy's International Corresponding Societies (ICS) affiliated network. The IAB was established in 2016 as an international member network within the AAO-HNS Foundation and is an important avenue of communication for our 69 Corresponding Societies to communicate with the Board of Directors. This is yet another example of how the AAO-HNS/F has manifested its strong commitment to global otolaryngology. I would like to congratulate Johan Fagan, MD, inaugural IAB Chair from Cape Town, South Africa, and his colleagues for opening up new opportunities for international communication and collaborative work.
Thank you to Mark K. Wax, MD, Annual Meeting Program Coordinator, and Richard V. Smith, MD, Coordinator for Education, both of whom are dedicated to delivering the highest quality otolaryngic education materials for our members and guests. Thank you also to J. Pablo Stolovitzky, MD, Coordinator for International Affairs, for the tremendous work done in shoring up our international activities.
Dedication, participation, and volunteerism are at the core of our collective success. We are all blessed to be doctors and healthcare providers, and we cherish the privilege to serve our patients. It is our responsibility to see that future generations of otolaryngologists are carefully mentored to ensure their resilience in being able to carry the torch well into the future. Let us continue to successfully lead by controlling doubts, fears, and uncertainty, and replacing them with courage, faith, and conviction that we are doing the right thing for our patients, all around the world. Together we will also preserve the JOY inherent in caring for our patients (and each other).
So, bring your spirit of service and commitment to patient care, science, and education to Atlanta. I look forward to personally welcoming each and every one of you, and may our mutual collaboration strengthen as we work together to continuously grow together!
Onward and forward!