Published:
October 5, 2016
---
Reg-ent℠ is growing
Join the first ENT Clinical Data Registry and be ready for 2017 MIPS reporting
---
Join the first ENT Clinical Data Registry and be ready for 2017 MIPS reporting
The AAO-HNSF was successful in its recruitment of sites for the Regent pilot. This phase of the pilot has come to a close with a total of 21 practices and 298 practitioners in six academic sites and 15 private practices with 12 different EHR systems. These practices are now entering various phases of data extraction and review of measures data and analysis. Five pilot practices have begun analyzing their clinical data. AAO-HNSF registry staff has also been actively engaged with all of the Regent practice sites, including regular calls with FIGmd and the pilot practices to discuss measure performance data to confirm utmost accuracy for the data contained in Regent.
A special thank you to Regent's pilot sites:
Advanced ENT & Allergy
Advanced ENT
Augusta ENT
Baylor College of Medicine
Colorado ENT & Allergy
Steven Peskind, MD & Associates
Ear Nose & Throat Clinics of San Antonio
East Alabama Ear, Nose & Throat, P.C.
ENT and Allergy Associates
Johns Hopkins Hospital
Oregon Health & Science University
Pinnacle Ear Nose & Throat Associates, LLC
Premier Medical Group
Select Physicians Alliance, PL
South Florida ENT
Southern New England ENT
Texas Ear, Nose and Throat Specialists, P.A.
University of Alabama – Birmingham Hospital
University of Mississippi
University of Missouri Medical Center
White Rock ENT
Regent's full launch
Regent opened to the full membership for contracting on July 25, 2016, with promotions focused on encouraging Members and practices to execute contracts by September 30, 2016, in order to secure one year of free access to Regent for their providers.
In tandem with these targeted offerings, Regent was promoted throughout the past year including at the AAO-HNSF 2016 Annual Meeting & OTO EXPOSM in San Diego, CA. The Regent booth was busy as Members sought to execute contracts prior to the September 30 deadline. During the Regent Miniseminar titled "The Future Is Now, Regent: The first ENT Clinical Data Registry" Members learned more about the formation and value of the Regent registry and heard first-hand reflections from a private practice involved in the Regent pilot and what the future holds for registry technology.
Regent is here: get on board!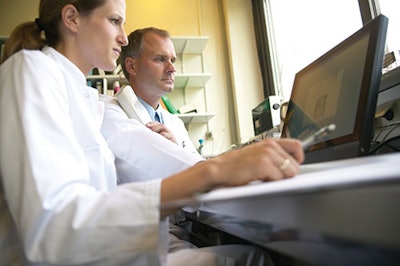 Regent continues to grow. The registry currently has 101 total practice sites on board representing 473 practitioners and preparing for measures data extraction in time for PQRS 2016 reporting.
With MIPS 2017 reporting beginning soon, we urge Members to get started on contracts now to be ready for the new reporting paradigm. Visit the Regent page at www.entnet.org/regent to get started now. There you may also access the Regent practice toolkit, which contains all the information needed to get started with the registry.
Regent membership
Make sure all otolaryngologists in your practice are current Academy Members and up-to-date on dues payment with the AAO-HNS. Dues payment for 2017 starts this month, October 2016. (See Membership Renewal for more information on how to pay dues.) All member dues must be paid by January 15. If you have any questions regarding membership status, please email the AAO-HNS Membership Services department at memberservices@entnet.org.
Non-physician providers do not need to become AAO-HNS Members to participate in Regent, but they are subject to subscription and one-time application fees as outlined below.


Regent Fees
Providers who executed contracts prior to October 1, 2016, have had the first annual subscription fee ($295) and the one-time application fee ($250) waived. For more information on Regent fees, visit
www.entnet.org/content/regent-fees
.