Published:
February 26, 2021
---
Section Spotlight: Board of Governors | Impact and Nuances of the 2021 E/M Coding Changes
This year one of the most significant impacts to U.S. physician practices includes not just the ongoing COVID-19 pandemic, but also the changes in evaluation and management (E/M) documentation and payment for office and outpatient services.
---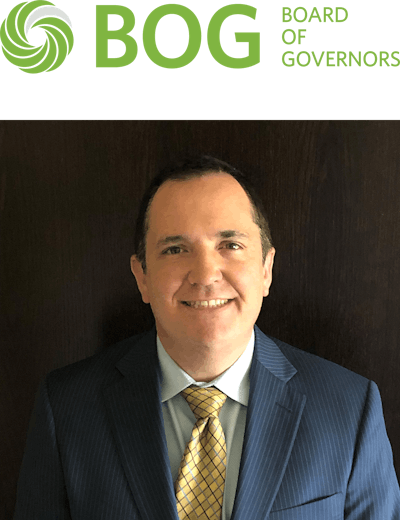 In 2020 COVID-19 and all its sequalae introduced countless changes to the lives of Americans across the country and broad-reaching impacts on the practice of medicine. This year one of the most significant impacts to U.S. physician practices includes not just the ongoing COVID-19 pandemic, but also the changes in evaluation and management (E/M) documentation and payment for office and outpatient services. As stated by the Centers for Medicare & Medicaid Services (CMS) former Administrator Seema Verma, the Calendar Year 2021 Medicare Physician Fee Schedule (PFS) final rule "marks the most significant updates to E/M codes in 30 years."
Primary among the new documentation changes, two of the three key components for determining an E/M level for outpatient office visits, history and physical exam, are no longer factored into the determination of E/M code level. The history and exam must simply be "medically appropriate." Components for E/M office visit code selection are narrowed down to two: medical decision-making (MDM) or total time on the day of the encounter. CPT Code 99201 for a Level 1 office/outpatient visit, new patient, has been eliminated due its significant overlap with MDM for CPT Code 99202. RVU values for E/M office visit codes were revalued and significantly increased. These increases ranged from 7.0% for 99204 to 45.8% for 99212. However, since Medicare reimbursement is a "zero sum game," increases in the value for any CPT code result in a decline for others. The massive increase in the RVUs for E/M services therefore necessitated a commensurate drop in the 2021 CMS conversion factor due to the statutorily required budget neutrality adjustment. The increase to the RVU for E/M services effectively shifted billions of dollars in reimbursement from the procedural CPT codes to the outpatient E/M office visits. The initial conversion factor in the 2021 MPFS Final Rule was $32.41 and represented a decrease of 10.2% to a level not seen since the mid-1990s. The conversion factor 20 years ago in 2001 was $38.26.
Additional modifications to the 2021 Medicare PFS included in the Consolidated Appropriations Act, 2021, enacted on December 27, 2020, after the release of the PFS final rule earlier in the month, added $3.75 billion to the Medicare budget, suspended the 2% budget sequestration through March 31, 2021, and delayed implementation of CPT G2211, an add-on code used for inherent complexity, until 2024. Collectively, these changes softened the blow for certain primarily procedural-based medical specialties for one year. The cumulative changes included in the Act resulted in a 2021 conversion factor of $34.89, up from the projected $32.41 but this still represented a significant decrease from the $36.09 in 2020. All these recent dynamic and expansive changes raise a number of questions and nuances. We will share some common questions and answers below to provide tips and clarity.
What does all of this mean economically to otolaryngologist-head and neck surgeons?
Surprisingly to some, otolaryngology as a whole derives more revenue from E/M coding than from procedural codes. Thus, the overall financial impact to the specialty, a projected $1.271 billion in Medicare allowed charges, represents an estimated net increase of 6% to otolaryngology-head and neck surgery.
Will the RVU increases for office visits also be applied to office visits when included within the global period for 10- and 90-day codes?
Despite significant advocacy by the AAO-HNS and other medical specialty societies, the RVU value increases will not apply to office visits within the global period.
With these new coding regulations in which the E/M level is based on MDM, what are some of the determinants?
MDM is based primarily on the number of diagnoses or treatment options, the amount and/or complexity of data reviewed, and the risk of complications, and/or morbidity and mortality. A revised table that succinctly lists these elements can be found on the AMA website: https://www.ama-assn.org/system/files/2019-06/cpt-revised-mdm-grid.pdf
What are some of the specific elements for which physicians can obtain credit for establishing the E/M level of the office visit?
Physicians should document reviewing the results of each unique test (including imaging) or prior external notes from each unique source, performing an assessment requiring an independent historian for a patient who cannot provide a complete or reliable history, independently interpreting a test performed by another provider (when they cannot report the service using another CPT code), or discussing patient management or test interpretation with an external physician.
What can now be accounted for when billing for time?
The prior E/M guidelines allowed determination of E/M level based on time only when a practitioner spent more than 50% of the visit counseling and/or coordinating care. In 2021 this requirement no longer applies. Eligible time now includes both the face-to-face and non-face-to-face time that a physician personally spends before, during, and after the visit on the same day. This includes time spent on care coordination; documenting information in the health record; independently interpreting and communicating results; reviewing separately obtained history; counseling or educating the patient or caregiver; ordering tests, medications, or procedures; performing a medical exam; preparing to see the patient; reviewing tests; and referring the patient.
Lastly, remember the following:
Keep medical necessity in mind.
Document social determinants of health, such as homelessness or extreme poverty.
Do not count services that are being billed under another CPT code by the same physician.
Do not count physician work toward an E/M level if that work was not done on the day of the face-to-face encounter.
Document specific (not generic) tests, records, or communication that are reviewed.
Describe diagnosis management and do not count diagnoses that are being managed by another physician.
Hopefully, this discussion provides assistance as we all navigate this new E/M office visit coding paradigm.