Published:
August 29, 2023
---
Pediatric Otolaryngologist | Rochester, NY
Full Time Faculty Opportunity | University of Rochester Medical Center
---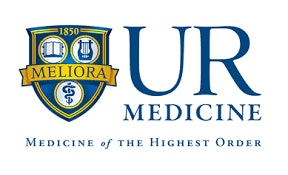 BC/BE, fellowship trained or equivalent pediatric otolaryngologist at any rank is sought to join a prominent academic medical center practice. The successful applicant will join four busy academic pediatric otolaryngology physicians and three advanced provider practitioners providing the full range of otolaryngology services to children at the freestanding Golisano Children's Hospital. We have a dedicated pediatric otolaryngology clinic that works in conjunction with a full-time pediatric audiology practice located in the same building.  Protected research time and resources are available if candidate seeks a career as a clinician-scientist.
The University of Rochester is an affirmative action/equal opportunity employer and strongly encourages applications from women and minorities.
Interested candidates should send their curriculum vitae and letter of interest to:
Shawn Newlands, M.D., Ph.D., M.B.A., F.A.C.S.
Professor and Chair
Department of Otolaryngology
University of Rochester
601 Elmwood Avenue, Box 629
Rochester, NY  14642
(585) 273-1943
shawn_newlands@urmc.rochester.edu