---
BC/BE Fellowship-Trained Neurotologist | Associate Professor Level on the Clinical Track for a Full-Time Faculty Position
University of Utah Otolaryngology–Head & Neck Surgery | Salt Lake City, Utah
---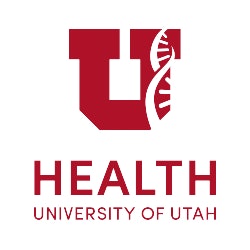 University of Utah Otolaryngology–Head & Neck Surgery seeks a BC/BE fellowship-trained Neurotologist at the Assistant or Associate Professor level on the clinical track for a full-time faculty position. Responsibilities will include patient care, research, and education of fellows, residents, and medical students. The candidate may staff University satellite clinical locations.
 Applicants must apply at:
 https://utah.peopleadmin.com/postings/146827
For additional information, contact:
Richard K. Gurgel, MD
Associate Professor and Director
Neurotology Program Otolaryngology – Head and Neck Surgery
University of Utah School of Medicine 50 North Medical Drive 3C120
Salt Lake City, Utah 84132
Phone: (801) 581-5615
Fax: (801) 585-5744
E-mail: richard.gurgel@hsc.utah.edu 
The University of Utah values candidates who have experience working in settings with students, staff, faculty and patients from diverse backgrounds and possess a strong commitment to improving access to higher education, employment opportunities, and quality healthcare for historically underrepresented groups. 
Individuals from historically underrepresented groups, such as minorities, women, qualified persons with disabilities and protected veterans are encouraged to apply. Veterans' preference is extended to qualified applicants, upon request and consistent with University policy and Utah state law. Upon request, reasonable accommodations in the application process will be provided to individuals with disabilities.  
The University of Utah is an Affirmative Action/Equal Opportunity employer and does not discriminate based upon race, ethnicity, color, religion, national origin, age, disability, sex, sexual orientation, gender, gender identity, gender expression, pregnancy, pregnancy-related conditions, genetic information, or protected veteran's status. The University does not discriminate on the basis of sex in the education program or activity that it operates, as required by Title IX and 34 CFR part 106. The requirement not to discriminate in education programs or activities extends to admission and employment. Inquiries about the application of Title IX and its regulations may be referred to the Title IX Coordinator, to the Department of Education, Office for Civil Rights, or both.