---
Department of Otolaryngology and Communication Enhancement | Faculty Member, Center for Airway Disorders
Boston Children's Hospital | Boston, MA
---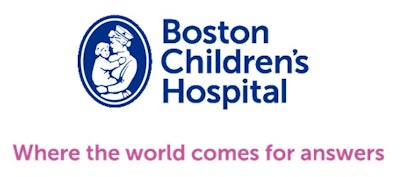 The Department of Otolaryngology and Communication Enhancement at Boston Children's Hospital seeks a faculty member to join its Center for Airway Disorders.  The candidate must be Board certified in Otolaryngology – Head and Neck Surgery, completed an ACGME accredited pediatric otolaryngology fellowship, and been in practice for at least two years.  The candidate should have demonstrative expertise in pediatric airway surgery.  The individual selected will be a practicing member of the Boston Children's Hospital pediatric otolaryngology faculty, with an appointment in the Department of Otolaryngology at the Harvard Medical School at the Instructor, Assistant or Associate Professor level.
Interested candidates should submit a letter of intent, curriculum vitae and three letters of recommendation to:
Michael Cunningham, MD
Otolaryngologist-in-Chief, Boston Children's Hospital
Professor of Otolaryngology, Harvard Medical School
300 Longwood Ave., BCH3129
Boston, MA 02115
Email: michael.cunningham@childrens.harvard.edu
Boston Children's Hospital and Harvard Medical School are Equal Opportunity/Affirmative Action employers.Women and minorities are encouraged to apply.