---
BC/BE Fellowship trained Pediatric Otolaryngologist at the Assistant or Associate Professor level on the Clinical Track
Primary Children's Hospital | Lehi, Utah
---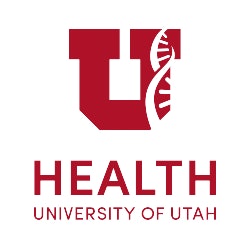 The University of Utah Otolaryngology is seeking a BC/BE Fellowship trained Pediatric Otolaryngologist at the Assistant or Associate Professor level on the Clinical Track.
This new faculty will staff the new Primary Children's Hospital in Lehi yet also work at the main Children's Hospital in Salt Lake City. Both hospitals contain a full service NICU, PICU and subspecialty care and are the only free standing hospitals for the entire state of Utah with a huge geographic referral base. This is a full-time academic position at the University of Utah in which you will be working with otolaryngology residents, a pediatric otolaryngology fellow, a large complement of seven pediatric otolaryngologists within a 20+ member Otolaryngology department.
The successful candidate must demonstrate excellence in resident and fellowship education, clinical research and patient care. The University has excellent resources for faculty mentorship and opportunities for research. The collaborative environment here is outstanding, and there are opportunities to participate in a full range of multidisciplinary clinics. Salt Lake City is an amazing place to live with an urban-suburban vibe, great outdoor and excellent culinary and cultural opportunities.
For more information contact:
Albert Park, MD, Professor|
University of Utah School of Medicine
50 North Medical Drive 3C120
Salt Lake City, Utah 84132
(801) 585-3186
susan.harrison@hsc.utah.edu
Applicants should send an updated CV and a list of three references to the above address.
 The University of Utah values candidates who have experience working in settings with students, staff, faculty and patients from diverse backgrounds and possess a strong commitment to improving access to higher education, employment opportunities, and quality healthcare for historically underrepresented groups. 
Individuals from historically underrepresented groups, such as minorities, women, qualified persons with disabilities and protected veterans are encouraged to apply. Veterans' preference is extended to qualified applicants, upon request and consistent with University policy and Utah state law. Upon request, reasonable accommodations in the application process will be provided to individuals with disabilities.
The University of Utah is an Affirmative Action/Equal Opportunity employer and does not discriminate based upon race, ethnicity, color, religion, national origin, age, disability, sex, sexual orientation, gender, gender identity, gender expression, pregnancy, pregnancy-related conditions, genetic information, or protected veteran's status. The University does not discriminate on the basis of sex in the education program or activity that it operates, as required by Title IX and 34 CFR part 106. The requirement not to discriminate in education programs or activities extends to admission and employment. Inquiries about the application of Title IX and its regulations may be referred to the Title IX Coordinator, to the Department of Education, Office for Civil Rights, or both. 
Quicklink to posting:https://utah.peopleadmin.com/postings/143424