Published:
January 31, 2023
---
Pediatric Otolaryngologist with Experience in Cleft Lip/Palate Care
University of California - Davis | Sacramento, California
---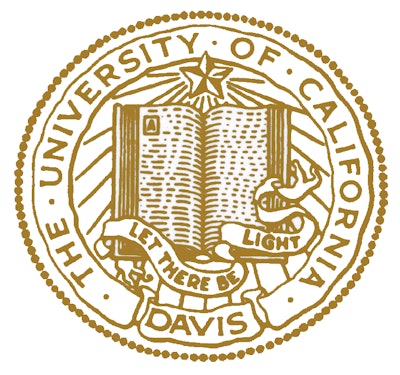 The Department of Otolaryngology-Head & Neck Surgery at the University of California, Davis, School of Medicine, located at the UC Davis Medical Center in Sacramento, California, is seeking one academic full-time Assistant or Associate Professor level Pediatric Otolaryngologist in the clinical X series to participate in clinical, teaching and research programs. In addition to clinical responsibilities, candidate will be expected to fully participate in departmental programs, including teaching of medical students and residents; and must be able to work cooperatively and collegially within a diverse environment. The candidate is required to have an MD/DO degree, be board certified or board eligible in Otolaryngology, and be eligible for a California medical license. Additionally, candidates must be fellowship trained in pediatric otolaryngology. The successful candidate must be able to demonstrate that they are legally authorized to work in the United States. The University will not offer sponsorship of a visa for this position. 
Qualified applicants should apply online at UC Recruit: https://recruit.ucdavis.edu/apply/JPF05375 by uploading current curriculum vitae with bibliography, letter of interest, statement of contributions to diversity, and the names and contact information of at least three professional references. 
For more information, please contact Dr. Travis Tollefson at: tttollefson@ucdavis.edu. For full consideration, applications must be received by April 30th, 2023; however, the position will remain open until filled. 
UC Davis commits to inclusion excellence by advancing equity, diversity, and inclusion in all that we do. We are an Affirmative Action/Equal Opportunity employer, and particularly encourage applications from members of historically under-represented racial/ethnic groups, women, individuals with disabilities, veterans, LGBTQ community members, and others who demonstrate the ability to help us achieve our vision of a diverse and inclusive community. For the complete University of California nondiscrimination and affirmative action policy see: http://policy.ucop.edu/doc/4000376/NondiscrimAffirmAct. 
UC Davis Health welcomes applications from women and under-represented minorities. The University has a strong institutional commitment to the achievement of diversity among its faculty and staff. 
Under Federal law, the University of California may employ only individuals who are legally able to work in the United States as established by providing documents as specified in the Immigration Reform and Control Act of 1986. Certain UCSC positions funded by federal contracts or sub-contracts require the selected candidate to pass an E-Verify check. More information is available at: http://www.uscis.gov/e-verify 
As a condition of employment, you will be required to comply with the University of California SARS-CoV-2 (COVID-19) Vaccination Program Policy. All Covered Individuals under the policy must provide proof of Full Vaccination or, if applicable, submit a request for Exception (based on Medical Exemption, Disability, and/or Religious Objection) or Deferral (based on pregnancy) no later than the applicable deadline. New University of California employees should refer to Appendix F, Section II.C. of the policy for applicable deadlines. (Capitalized terms in this paragraph are defined in the policy.) Federal, state, or local public health directives may impose additional requirements. 
UC Davis is a smoke and tobacco-free campus (http://breathefree.ucdavis.edu/).